Newcastle International Airport reaches 2m passengers in 2017
Two months after welcoming one million passengers for 2017, Newcastle Airport continues to fly high, after passenger number two million travelled through the terminal.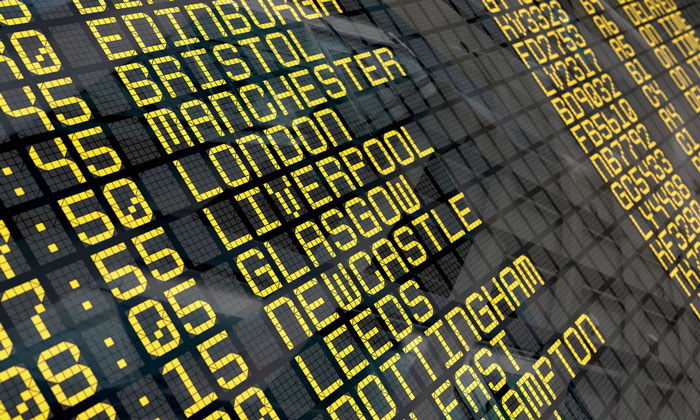 The North-East's largest airport (UK), recently named the world's most punctual for on-time performance, reached the latest landmark as passengers checked in for Thomas Cook's new service to Hurghada.
To mark the occasion, staff were on hand to greet Audrey Ferry, the airport's two millionth visitor this calendar year, with £100 worth of World Duty Free Vouchers.
Audrey and husband Michael were flying with children Rebecca and Roland and had travelled down from Fife to catch their mid-morning flight.
Audrey said: "We've been to Sharm el Sheikh six times before and love Egypt. We thought we'd try something different and booked up for this holiday to Hurghada just last Thursday!"
Leon McQuaid, Aviation Development Manager at Newcastle International Airport, said: "We are delighted to have now welcomed two million passengers in 2017 and it was great to share the celebrations with the Ferry family.
"The return of weekly flights to Hurghada for summer and winter 2017 from Newcastle has been well received from both the North-East and even further afield.
"The Airport has now seen six years of positive year on year growth and we shall continue to invest to help ensure we match the needs of all our passengers whether travelling for business or leisure."
James Burrows, Aviation Director at Thomas Cook Airlines, said: "It's fantastic that the airport's two-millionth passenger is a customer on our new Hurghada route, our third this summer after Paphos and Almeria.
"We're working hard with our Newcastle partners to ensure we provide as many great routes as possible for our North-East customers to go on their much deserved holidays."