Queen Alia crowned regional first place
Queen Alia International Airport (QAIA) has been named the best airport of its size in the Middle East, and has tied for third place amongst airports of its size worldwide…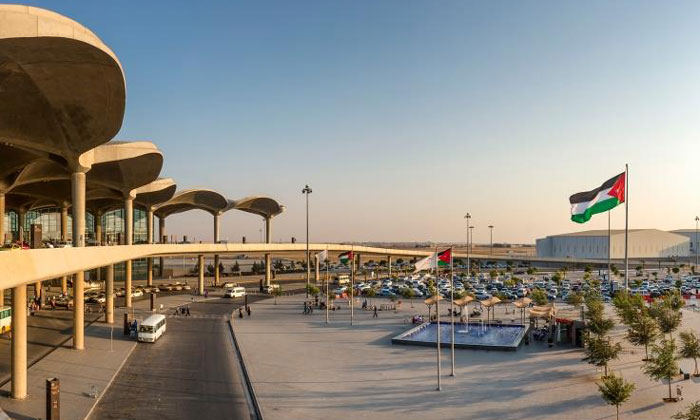 Further cementing its standing as a competitive airport in its category on the regional and international levels, Queen Alia International Airport (QAIA) has been named the best airport of its size in the Middle East, and has tied for third place amongst airports of its size worldwide.
These accolades were announced on Monday 6 March, 2017, by the Airport Council International (ACI) based on the results of the 2016 Airport Service Quality (ASQ) Survey, the world's leading airport passenger satisfaction benchmark program.
According to Airport International Group (AIG) – the Jordanian company responsible for the rehabilitation, expansion and operation of QAIA – the Airport was awarded first place in the category 'Best Airport by Size and Region: Middle East', which comprises airports serving 5 to 15 million passengers annually within the region.
Meanwhile, QAIA achieved second place in the overall 'Best Airport by Region: Middle East' category.
On the global level, QAIA tied for third place in the 'Best Airport by Size' category with four other airports of the same annual passenger capacity around the world.
The Airport shares its distinguished third-place ranking with Chiang Mai International Airport in Thailand, Cochin International Airport in India, and both Indianapolis International Airport and Jacksonville International Airport in the United States.
The ASQ Survey – published annually by ACI, the only worldwide association of airports – is based on the cumulative results of individual, monthly passenger satisfaction surveys, gathered directly from randomly-selected travellers while they are at participating airports. To be eligible for the ASQ Awards, QAIA strictly adhered to the Survey's rules and regulations, submitting to regular on-ground audits and passenger interviews to guarantee compliance with quality control procedures and to validate results.
"It is an honour and a privilege to witness the ongoing progress of Jordan's prime gateway to the world, which was kick-started in 2013 with the inauguration of the Airport's new terminal by His Majesty King Abdullah II," said Airport International Group CEO, Kjeld Binger.
"QAIA's success is Jordan's success, and we have been proud to work alongside our partners in the Government of Jordan to ensure the perpetuation of this fruitful public-private partnership, which continues to contribute to Jordan's reputation as a welcoming destination for business, foreign investment and tourism."
Binger added: "Over the years, our objective has been to sustain our position as one of the top airports serving 5 to 15 million passengers – this year, QAIA fulfilled that goal, landing in the coveted position of third place worldwide. This climb would not have been possible without the incredible teams at Airport International Group and QAIA, in addition to the many partners, shareholders and stakeholders who have offered their unwavering support and passion throughout the years.
"Our faith in QAIA and Jordan is stronger than ever, and we look forward to further enhancing customer satisfaction and adding more successes to QAIA's long and impressive record of achievements."
Since its inception in 2006, the ASQ Survey has emerged as the world's leading airport passenger satisfaction benchmark program, with its scientific methodology, strict quality control procedures and commitment to impartiality winning industry recognition and establishing the ASQ Survey as the global standard.
In 2016, ASQ delivered almost 600,000 in-depth passenger assessments at more than 320 airports across more than 83 countries worldwide. In the past year alone, over half of the world's 7.1 billion travellers passed through an ASQ airport.
Related airports
Related organisations
Related regions