BER Airport: New credit agreement implemented successfully after receipt of bond
The finance concept of Flughafen Berlin Brandenburg GmbH (FBB) has been implemented successfully.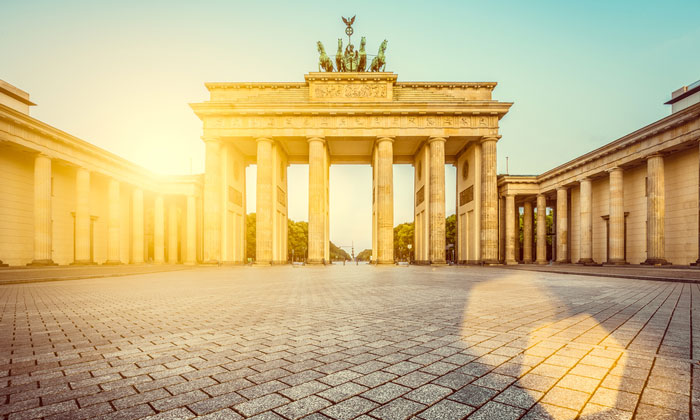 The investment pledged by the partners Berlin, Brandenburg and the Federal Republic of Germany totalling 2.487 billion euro has now been received. The transaction completed today means that the new credit agreement from July 2016, which is subject to improved conditions, will now take effect.
Heike Fölster, Chief Finance Officer of Flughafen Berlin Brandenburg GmbH:
"We have been able to meet all requirements for dispensation of the shareholder capital, as well as the requirements of the banks, allowing us to realise the credit agreement concluded back in summer 2016. Both Flughafen Berlin Brandenburg GmbH and its partners will profit from the financial rearrangement, which has now taken effect, thanks to the lower interest rates of the new credit tranche and the significantly lower interest payments."
The FBB's Executive Board has informed the Supervisory Board during its meeting of 7 February 2017 regarding the implementation of the finance concept. The Supervisory Board was happy that financing could finally be implemented and that better conditions had been achieved.
 
The finance structure of the airport company in detail
The finance concept, which has now taken effect, serves to safeguard financial requirements to the tune of 2.2 billion euro for the completion and medium-term expansion of the BER Airport. It consists, on the one hand, of shareholder capital amounting to more than 1.107 billion euro, which was concluded with the partners at the current favourable market conditions and which will be completely amortised within a period of 20 years. Another 1.1 billion euro is also available to FBB from the banks, which allows early refinancing of 1.4 billion euro of the existing loan from 2009, which was originally due to mature in 2019. The new loan – as was the case with the now redeemed consortium loan – will be secured fully by the partners Berlin, Brandenburg and the Federal Republic of Germany. The European Commission already confirmed the legality of the financial package in the previous year.
The consortium consists of the following seven banks:
• Norddeutsche Landesbank Girozentrale
• KfW IPEX-Bank GmbH
• Investitionsbank Berlin
• Investitionsbank des Landes Brandenburg
• Berliner Volksbank eG
• Berliner Sparkasse Niederlassung der Landesbank Berlin AG
• Mittelbrandenburgische Sparkasse Anstalt des öffentlichen Rechts
 
Related topics
Related regions