Oxford Economics: Gatwick to support 13,000 new jobs and contribute £6.5 billion to UK GDP
Gatwick contributed £5.3 billion and supported 85,000 jobs in 2016, according to new assessment of Gatwick's economic impact…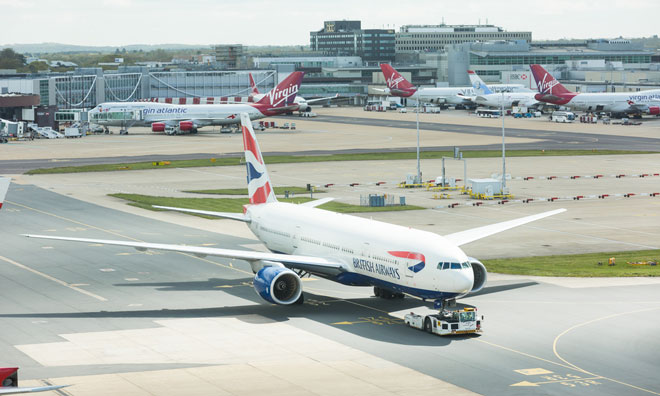 Gatwick to support almost 100,000 jobs – with its existing single runway – and contribute more than 0.3% of UK GDP
An additional 131,000 jobs in tourism industry also facilitated by the airport
Gatwick contributed £5.3 billion – or 0.3% of the UK's GDP – and supported 85,000 jobs in 2016, according to the most detailed assessment of Gatwick's economic impact ever undertaken.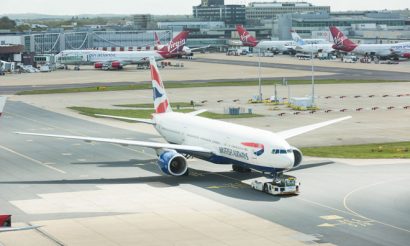 The report by Oxford Economics published today also shows that Gatwick could support an extra 13,000 new jobs by 2025 with its existing single runway – and lift its total contribution to the national economy to £6.5 billion – if passenger numbers grow by around 20% from 43 million a year today – a growth rate broadly similar to that achieved in the last 5 years.
Gatwick boosts the economy by providing jobs directly on the airport campus, supporting large supply chain networks, and global connections that provide access to suppliers and consumer markets, and encourage inward investment and higher levels of trade and tourism.
Beyond Gatwick's economic impact, the report also highlights the value that international tourists arriving at the airport generate for the UK economy, estimated at an additional £6.1 billion for UK GDP and some 131,000 jobs.
The report was commissioned by the Gatwick Growth Board, which was set up to examine the wider economic and social impact of Gatwick Airport and its future growth.  Components in Gatwick's GDP contribution in 2016 include:
Gatwick Airport and other businesses on the Gatwick campus directly generated £1.6 billion and 23,800 jobs
The airport's impact in the Gatwick Diamond area – including supply chain activity and spending in the local consumer economy – rises to £2.3 billion and 36,000 jobs. This is around 10% of the total economic activity in the Gatwick Diamond area, and one in every 12 jobs.
Gatwick accounted for 14 percent of the UK's aviation connectivity in 2016 (availability of seats to international destinations and the economic importance of these destinations), delivering productivity benefits to the UK estimated at £1.1 billion.
Baroness Tessa Jowell, Gatwick Growth Board Co-Chair, said:
"As a vital component of UK infrastructure, Gatwick has become a major driver of economic growth that provides tens of thousands of jobs and careers at all skill levels across the region. The future success of the Airport will rely on its ability to recruit and train growing numbers into its growing business.
"By developing its workforce further Gatwick can achieve its full potential over the coming decade.  Gatwick must ensure it has the right skills to support its future growth and this can be achieved by building stronger relationships with schools, colleges and universities, both locally and across South London and the South Coast.
"The airport is one of the South East's most important employers and offers an important alternative for those in the region to travelling up to London for work."
Steve Norris, Gatwick Growth Board Co-Chair, said:
"One of Gatwick's strongest assets as an airport and centre of employment is its excellent road and rail connections north and south, into London and down to the South Coast. Forty four per cent of passengers and nearly 40% of staff travel to and from the airport by public transport, and these numbers are rising.
"To support the growth of the Airport and the businesses that it sustains, it is absolutely vital that a strong case is made for a modernised transport network that meets the needs of both Gatwick and this economically important region."
The Growth Board is continuing its consultations during the first half of 2017 with political and business representatives, to understand better how well Gatwick Airport currently engages with its stakeholders on economic and environmental issues, and how this might evolve to support growth at the airport in the coming decade. Today's report establishes an authoritative baseline for measuring the Airport's current economic impact. Building on this, the Growth Board will be looking in particular at the road and rail connectivity which supports Gatwick and other regional economic activity, and how the Airport might work with partner organisations to make the case for future investment.