Gatwick appoints Chris Woodroofe as Chief Operating Officer
Gatwick Airport has today announced that Chris Woodroofe will become Chief Operating Officer driving Gatwick's future growth and performance…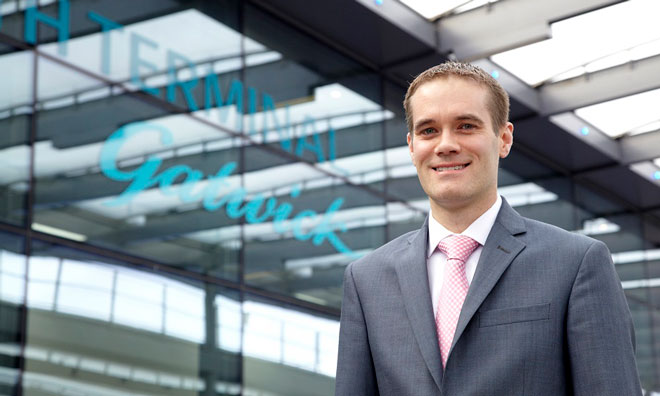 Chris Woodroofe appointed following ten years in key senior roles at Gatwick
Scott Stanley appointed Chief Development Officer
Appointments mark a new and exciting chapter for Gatwick's transformation
Currently Head of Passenger Operations, Chris has spent more than ten years at Gatwick and has a breadth of knowledge of the airport gained in a number of key roles including Head of Engineering and Head of Security & Business Continuity. Chris is a graduate of Imperial College London gaining a first class master's degree in Chemical Engineering as well as an MBA from the University of Warwick.
Further to this new addition to Gatwick's executive team, current Chief Operating Officer Scott Stanley has been appointed Chief Development Officer to ensure that the airport's new suite of development projects fits with the operational needs of the business.
Ray Melee has been appointed Chief Construction Officer and will ensure the timely and cost effective delivery of Gatwick's ambitious £1.2bn Capital Investment Programme. It was announced only yesterday that Gatwick will invest £240m – its biggest-ever annual investment – in development projects at the airport during the forthcoming financial year.
Gatwick Chief Executive Officer Stewart Wingate said:
"As we enter the latest chapter of our exciting plans for the future, Chris will be a fantastic new addition to Gatwick's executive team and brings a unique breadth of experience gained over ten years at the airport.
"Scott Stanley and Ray Melee's new roles reflect the challenges that Gatwick's increased Capital Investment Programme will bring. We announced just yesterday that we will make our largest annual investment in development projects at the airport this year which brings the total investment to £2.5bn. This will be crucial in helping us to serve our growing passenger numbers.
"Today's appointments demonstrate Gatwick's ongoing commitment to develop and grow and provide our passengers with the very best airport facilities and service possible."
Related topics
Related airports
Related people