British Airways to stop free food on flights
British Airways announces that it is to terminate its offer of complimentary food and drink on flights.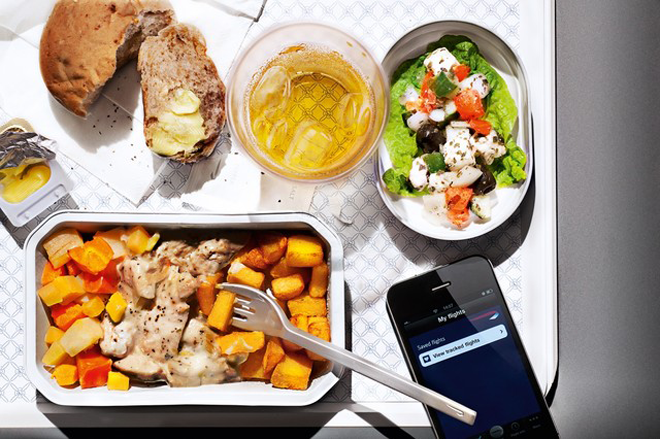 British Airways, who until now, had always offered free in-flight catering has announced the decision to remove this long-valued economy service.
It had been rumoured for a while that Alex Cruz, who took over as Chairman and Chief Executive at British Airways in April, might bring in Waitrose to supply high-quality snacks at premium prices, but has now emerged that British Airways economy class passengers on short-haul flights will have to pay for sandwiches supplied by Marks & Spencer if they want something to eat whilst airborne.
The move is thought to only apply to those flying in economy class strives to transform catering from a cost to a revenue.
Following in EasyJet's wake who have forever charged for food since their inception in 1995, British Airways have long since struggled to exploit short-haul flights and the maximisation of revenue. On some flights to say Athens or Istanbul, economy passengers could previously expect as much as a 3-course-meal.
The announcements tomorrow represent a statement from British Airways that would help to distinguish its BA's Club Europe service and provide a response to recent criticism of a 'densification' of its Airbus A320 fleet.
Further to this, some staff fear an increase in their workload, one cabin crew member argued earlier this year that "on a busy Amsterdam we hardly have time to serve everyone, let alone take money."
The new policy will come into effect 11 January of next year for passengers departing from Heathrow and Gatwick, while anyone flying from Stansted or London City will still get a free snack until summer 2017.
Related topics
Related airlines