Gatwick Foundation Fund to boost community causes across South East
Posted: 22 September 2016 | International Airport Review | 1 comment
Gatwick Airport has teamed up with Community Foundations in Kent, Surrey and Sussex to launch the Gatwick Foundation Fund…
Donations of £100,000 to be awarded to Kent, Surrey and Sussex Community Foundations
Funds to be allocated to local non-profit organisations including charities, social enterprises, community groups and voluntary organisations
Gatwick employees to also offer their support and expertise 
Gatwick Airport has teamed up with Community Foundations in Kent, Surrey and Sussex to launch the Gatwick Foundation Fund which will oversee £300,000 worth of annual grants for worthy causes across the region.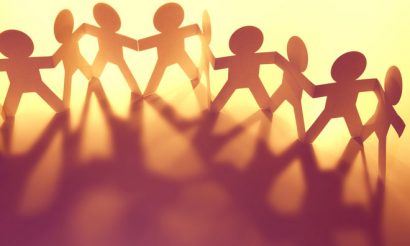 The donations will be equally divided between Kent, Surrey and Sussex Community Foundations to make awards to non-profit organisations including charities, social enterprises, community groups and voluntary organisations which play an important role in the local community.
The funding will be used to promote employment, training and skills, alongside support for families, the elderly and young people at a local level across the three counties.  
As the world's busiest single runway airport, Gatwick plays a key role in the South East and the Gatwick Foundation Fund is designed to support important causes across the region. Grants may be used to fund existing services and facilities or new initiatives.
The funding will also be supported by opportunities for Gatwick employees to be closely associated with projects and causes supported by the Gatwick Foundation Fund, whether that's volunteering their time or skills. To support voluntary work in the community, Gatwick provides staff with the opportunity to take paid for volunteering days and support issues close to their heart.  
Grants awarded may include, but will not be exclusive to, the following areas:
Employment, training and skills – helping people to gain confidence and raise aspirations through training and development of new skills
Families – supporting families and children in need and projects which combat social isolation and disadvantage
Widening horizons/providing opportunities – supporting projects that enable young people to have opportunities that they would not otherwise have and to help them to widen their horizons and aspirations
Elderly people – improving access to facilities and reducing isolation for the older generation.
Gatwick Airport CEO, Stewart Wingate said:
"Gatwick is proud to be partnering with the Community Foundations for Sussex, Surrey and Kent to launch the Gatwick Foundation Fund in support of important community and voluntary projects across the region.
"Each organisation has detailed knowledge and understanding of the community needs across their respective counties and this invaluable experience will help to ensure grants are focused where they can make the most difference."
Sussex Community Foundation Chief Executive Kevin Richmond said:
"We are thrilled to help Gatwick Airport realise this next stage in their community philanthropy. Gatwick was one of our founder donors back in 2006 and so we are especially delighted that their fund has come to fruition in our tenth birthday year."
Community Foundation for Surrey Executive Director Wendy Varcoe said:
"We are delighted to be working with Gatwick to support local grassroots community groups. This is an exciting new fund that will provide support at the very local level to help improve the quality of life in our local communities."
Kent Community Foundation Chief Executive Carol Lynch said:
"We are very grateful to Gatwick Airport for their donation and really excited about the opportunities that the new Gatwick Foundation Fund will provide in helping disadvantaged local people maximise their potential and overcome the barriers that they face."
For further information about funding eligibility interested parties can visit the individual community foundation websites for Kent, Surrey, and Sussex.
Related topics
Related airports