Arup report claims Gatwick expansion would deliver up to 28,000 new jobs
Construction and operation of a second runway at Gatwick would deliver a transformative jobs boost across the South East and generate 28,000 additional jobs, claims a new report published today by Arup…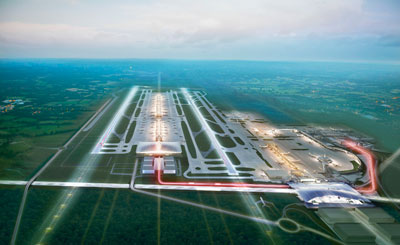 Construction and operation of a second runway at Gatwick would deliver a transformative jobs boost across the South East and generate 28,000 additional jobs, claims a new report published today by Arup.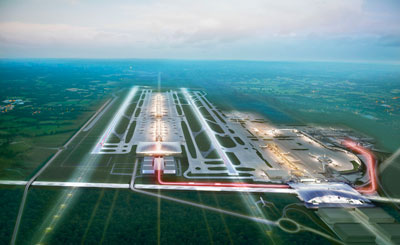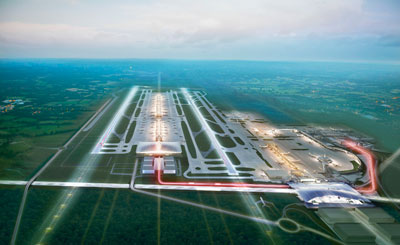 The research examined the current range of jobs at Gatwick and assessed the types of jobs and skills needed for the airport to grow, both as part of its current investment plans and if the Government approves a second Gatwick runway.
Findings show that delivery of a second runway at Gatwick would boost employment across the region and create huge opportunities for young people and skilled workers by directly supporting 28,000 new jobs. It is also estimated that expansion would stimulate 120,000 jobs across the UK.
The report says that Gatwick already supports at least 21,000 jobs directly and a further 10,000 jobs indirectly, and also that the airport acts as a catalyst boosting wages across the local economy.
Employees were shown to include people across the full range of skills and qualification levels, demonstrating that the Gatwick provides an opportunity for employment for all – as well as opportunities to progress with additional training once in employment.
Almost half (48%) of staff are currently employed by airlines or their handling agents, with the largest single proportion working as air cabin crew (21%). Most Gatwick employees currently work full time, and the majority (84%) work shifts.
The report also suggests that there is significant opportunity for Gatwick to work with regional partners as it grows, including Coast to Capital LEP, skills providers and colleges to capitalise on greater opportunities for young people.
Gatwick Airport Limited has announced a new partnership with three leading universities to establish an engineering graduate programme. The partnership with the University of Brighton, University College London and Imperial College London will see three engineering graduates join Gatwick's engineering team each year. This complements Gatwick's well-established engineering apprenticeship programme, which celebrates its 40th anniversary next year.
Gatwick will provide mentoring and support for each graduate to gain Chartered Engineer status, as well as further professional development opportunities. The selected universities were chosen as they closely align with Gatwick's current and future workforce requirements.
Gatwick would also stimulate future opportunities if it expands, by establishing a £3.75 million apprenticeship fund to create 2,500 new job opportunities for young people. Grants of £1,500 will be provided to cover the start-up costs of each new apprenticeship.
Gatwick CEO Stewart Wingate said "Gatwick's second runway will not only connect the UK to existing and emerging markets around the world, it will also provide thousands of jobs across the South East and deliver a once in a generation opportunity for young people to directly benefit from expansion.
"This is an example of how Gatwick expansion is a nationally-significant project and can provide a positive boost to the local area, to the region, and to the UK as a whole.
"Gatwick can deliver a new runway faster and have a spade in the ground before 2020 which means, after decades of delay, Britain can finally benefit from airport expansion."
The Arup report also found that:
expansion would deliver jobs growth across the full range of job types, supporting opportunities for everyone
92% of Gatwick employees travel from 30 local authority areas
wages in Crawley, whose residents make up 34% of Gatwick's workforce, are amongst the highest in the wider employment zone reflecting the airport's positive economic influence in the region
a further 10% of employees come from Mid Sussex and another 28% from across Reigate and Banstead, Horsham, Brighton and Hove and Croydon
there is significant opportunity for Gatwick to work with regional partners, skills providers and colleges to provide opportunities for young people.
The full Arup report can be read here.
Related airports
Related organisations