Airport Show's expanded Business Connect Programme benefits global aviation industry
Decision-makers from key regional airports and aviation organisations will be joining the 'Business Connect' programme at the 16th edition of Airport Show…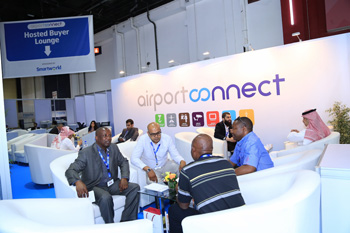 More than 140 Buyers from 60 regional authorities, more than 30 countries
Major investments toward airport projects in Middle East to drive global growth
B2B event plays significant role in the growth of the region's aviation industry 
Regional airports procuring their requirements at doorsteps from global manufacturers and suppliers
Decision-makers from key regional airports and aviation organisations will be joining the 'Business Connect' programme at the 16th edition of Airport Show, taking place in Dubai from May 9-11, confirming its strong position as the world's most sought-after airport B2B event offering vast business prospects for global manufacturers and suppliers of technology and services.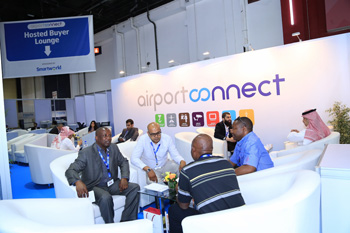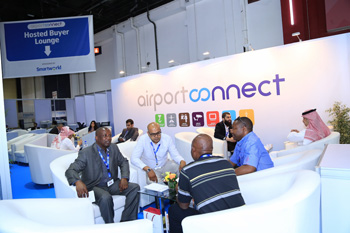 The Business Connect programme is a unique matchmaking platform providing unparalleled opportunities through a number of pre-scheduled meetings. More than 140 buyers from over 60 regional authorities will be joining the programme this year, up from 119 during the previous edition of the Airport Show. Airport Show 2015 hosted 2,900 pre-arranged meetings between hosted buyers and exhibitors from 26 countries and the show looks set the break the record this year with over 3,000 pre-scheduled on site meetings in 2016.
Daniyal Qureshi, Group Exhibition Director, Reed Exhibitions, said:
"Business Connect has emerged as a highly sought after platform among international suppliers. We are extremely pleased with the response we receive each year from regional aviation authorities that wish to join the Programme and its tremendous success has led us to launch exclusive 'Africa Business Connect' and 'Air Traffic Control Business Connect' programmes this year, to cater to the growing demand."
"This also speaks volumes about the growing appeal and reach of the Airport Show. The region, which is one of the fastest growing aviation markets globally, is keen on acquiring cutting-edge and innovative technology and solutions to meet its current and future needs for an exceptional aviation infrastructure."
The airport investments in the Middle East are expected to push regional and global investments considerably, according to experts. Spending on airport projects worldwide has already crossed $440 billion, according to Centre for Asia Pacific Aviation (CAPA).
The growth in investments is generating huge interest from international suppliers, for whom the Business Connect programme will provide unparalleled business opportunities.
The Business Connect programme this year will feature Airport Business Connect, a unique matchmaking programme facilitating over 2,000 pre-scheduled meetings for exhibitors with key officials from regional airport authorities and contractors of mega airport developments across the Middle East; Africa Business Connect, dedicated to African aviation officials, from over 15 countries, to meet with Airport Show exhibitors and source suppliers for the African continent's most ambitious airport developments and Air traffic Control Business Connect, which will host over 100 officials from regional Civil Aviation Authorities and ANSPs – facilitating business for exhibitors through over 1,000 pre-scheduled meetings with key Air Traffic Management officials during the event.
This year's show will see buyers from Algeria, Armenia, Bahrain, Botswana, Egypt, Ethiopia, India, Iraq, Kuwait, Lebanon, Pakistan, Qatar, Saudi Arabia, Serbia, Sri Lanka, Sudan, Tanzania, Tunisia, Turkey, Uganda, Zimbabwe and the host country, UAE.
The 16th edition of the Airport Show will have over 15,000 square metres of gross exhibition space with over 300 exhibitors from 30 countries, six national pavilions and three unmatched networking platforms.
The Show organisers are confident about crossing the threshold levels it had fixed for this year in terms of participants and exhibitors and the volume of business leads they will be able to generate.
Aviation is among the five key sectors that will benefit from investments that will be pumped into infrastructure development in the run up to the Expo 2020 that the UAE will host in Dubai.
The Airport Show-2016 will take place at the Dubai International Convention and Exhibition Centre (DICEC) under the patronage of His Highness Sheikh Ahmed bin Saeed Al Maktoum, President of Dubai Civil Aviation Authority (DCAA), Chairman of Dubai Airports and Chairman and Chief Executive of Emirates Airline and Group.
The show is supported by DCAA, Dubai Airports, dnata and Dubai Aviation Engineering Projects (DAEP), amongst a host of other international aviation organisations