Attacks on Brussels airport and metro system
Posted: 22 March 2016 | International Airport Review | 2 comments
At least 30 people have been killed and dozens injured in attacks at Brussels Airport and a metro station this morning…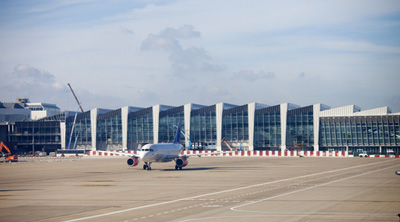 At least 30 people have been killed and dozens injured in attacks at Brussels Airport and a metro station this morning.
According to Reuters, a witness who was at the airport said he heard shouts in Arabic and shots shortly before two blasts struck the departure lounge at Brussels airport. Alphonse Youla told Reuters he heard a man shouting out in Arabic before the first explosion and "then the glass ceiling of the airport collapsed".
Immediately following the explosions, the Red Cross and other emergency services arrived at Brussels Airport to take care of the victims. All of the victims of the airport attacks are now thought to have been evacuated from the site.
Brussels Airport has issued a statement expressing its deepest sympathy with victims and their relatives. In the statement, Brussels Airport CEO Arnaud Feist, said: "On behalf of the entire airport community, I would like to extend our warmest condolences to the family and friends of the victims of these cowardly and heinous acts. I would like to extend a heartfelt thank you to the emergency and rescue services, passengers and staff for their compassion, solidarity and help. This is without doubt the blackest day in the history of Brussels Airport."
All flights and other operations at Brussels Airport have been cancelled until at least 0500 GMT Wednesday morning. Brussels Airport has said it is fully collaborating with the judicial and police services – the airport site has been entirely evacuated to give the public prosecutor and the police enough room to carry out their investigation into the explosions.
The explosions are said to have severely damaged the departures hall at the airport. Brussels Airport has said it is impossible to judge when operations will be resumed, saying that there is 'much damage'. As soon as more information is available, Brussels Airport has said it will inform the public on its website or through its social media channels.
The VRT public broadcaster said that 14 people were killed at the airport and 20 in the metro.The blast in the metro hit a train as it left Maelbeek station, close to European Union institutions. All the city's metro stations are closed as Belgium has increased its terror threat to its highest level following the apparent coordinated attacks.
The attacks have also triggered security alerts across Europe, bringing some cross-border traffic to a halt. Public transport services are resuming in Brussels after being suspended earlier in the day following the attack at the Maalbeek metro station where twenty people died. Brussels rail stations reopened at 1500 GMT, according to VRT. Train services on the cross-channel tunnel from London to Brussels have been suspended.
Related topics
Related airports