Oslo Airport trials new security lanes
Posted: 15 February 2016 | Katie Sadler, Digital Content Producer, International Airport Review | No comments yet
Oslo Airport is currently developing a new security lanes solution for the 'new Oslo Airport' where passengers are asked to take part in the trial and give feedback. A trail has been established to test new security lanes in a dedicated area within Oslo Airport's existing terminal. Passengers are invited to take part in these […]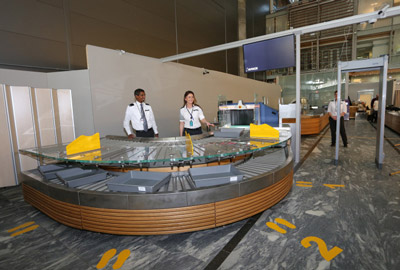 Oslo Airport is currently developing a new security lanes solution for the 'new Oslo Airport' where passengers are asked to take part in the trial and give feedback.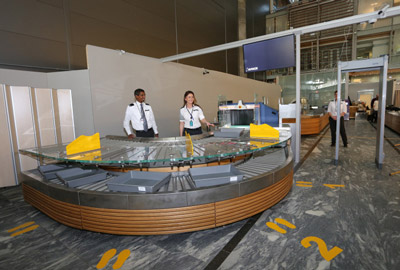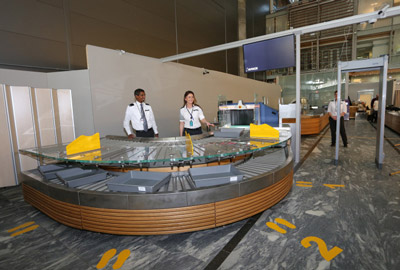 A trail has been established to test new security lanes in a dedicated area within Oslo Airport's existing terminal. Passengers are invited to take part in these tests and give feedback.
When the new departures hall opens in April 2017, it will be equipped with eleven new security lanes, making a total of 30 lanes and adding to the existing 21 lanes for passengers at Oslo Airport. The new lanes, currently under development, are the first of their kind worldwide and have been specifically designed to improve the security check experience for all travellers.
Security lanes provide more space before and after security check
The new lanes are significantly larger than the current ones. They are designed to ensure that each passenger has more room to place their hand luggage on the belt before they pass through the security check, and more room to organise the hand luggage after it has passed through the inspection.
"We have placed great emphasis on logistics in the design of the lanes"
"We know that sufficient space to take out their electronics and liquids is something that is high on our passengers' wish list. The same is true for the area where they replace these items in their carry-ons. That is why the new lanes are much larger, with room for more people and more space to organise hand luggage," says head of communications Joachim Westher Andersen, and continues:
"The lanes are also designed to allow passengers to take the time they need, without slowing down other passengers who need less time. We have placed great emphasis on logistics in the design of the lanes, with the objective of boosting capacity through the security check, while also ensuring that the passengers' travel experience gets off to the best possible start."
A prototype of the new lanes has been installed in the current departures hall, and passengers are encouraged to test the improved design.
"It is installed at the far west end of the current departures hall, to the left of the escalator up from the train station. Passengers who would like to test the new lanes are very welcome to do so. They will have the opportunity to give their feedback directly to the personnel who will be on-site. This feedback will be used when we, together with our suppliers, determine which final adjustments should be made before the new scheme becomes fully operational," Andersen concludes.
Related topics
Related airports