Orlando International introduces queue management technology
Posted: 18 December 2015 | Katie Sadler, Digital Content Producer, International Airport Review | No comments yet
As Orlando International records 38 million passengers annually for first time, the airport has installed intelligent queue management technology to aid growing demand. Orlando International Airport (MCO) witnessed a 17.2 percent increase in international passenger traffic during 2015 compared to the previous year. An increase in growth has prompted the airport to invest in queue […]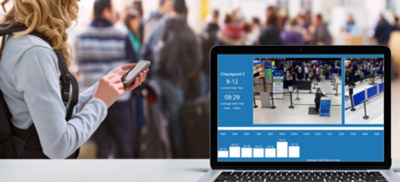 As Orlando International records 38 million passengers annually for first time, the airport has installed intelligent queue management technology to aid growing demand.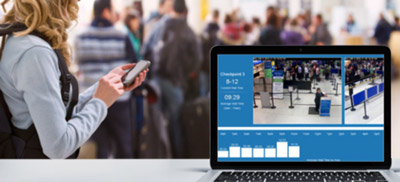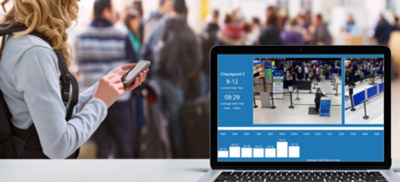 Orlando International Airport (MCO) witnessed a 17.2 percent increase in international passenger traffic during 2015 compared to the previous year. An increase in growth has prompted the airport to invest in queue management technology, developed by transport IT provider SITA, to minimise security wait times and optimise resources. The installed 'QueueAnalyzer' provides the airport with a real-time view of the TSA checkpoints, enabling rapid response to unexpected conditions. It also provides historical wait-time data to establish wait-time profiles for different times of the day, days of the week and seasons.
Queue management technology at security designed reduce wait times and traveller anxiety
Following a successful trial at Orlando International's East Checkpoint in April, the airport expanded the technology to its West Checkpoint.
John Newsome, IT Director for MCO, said: "Customer service is our number one priority here in Orlando International Airport and we really wanted to be able to provide accurate checkpoint wait-time information to our travellers to reduce anxiety. We can do that now and the greater visibility and simplified metrics are also enabling us to plan more proactively and allocate resources effectively. SITA's technology is also allowing us to respond more nimbly to the ebb and flow of unanticipated traffic flow."
Matthys Serfontein, Vice President, SITA Airport Solutions, said: "Waiting to get through security remains one of the most frustrating experiences for travellers. An increased focus on security across the world makes it more challenging for airports that are trying to streamline and facilitate that step in the passenger journey. Orlando International Airport has taken on the challenge and by using SITA QueueAnalyzer can now monitor and predict queue times at key airport chokepoints. This is allowing the airport operator to improve both the operational efficiency and the passenger experience at security checkpoints."
SITA QueueAnalyzer combines historical and real-time data with algorithms, Bluetooth, Wi-Fi and camera data to deliver wait-time predictions. The results can be displayed in real time to passengers on display screens, websites, and mobile applications.
MCO is now testing the technology to determine and manage wait times for airline check-in lines and plans additional pilots at other locations in the travellers' paths for both arriving and departing passengers.
Related topics
Related airports
Related organisations