Hamburg Airport invests €120 million for renewal of main apron
Posted: 10 December 2015 | Katie Sadler, Digital Content Producer, International Airport Review | No comments yet
Hamburg Airport has announced a €120 million programme to renew the airport's main apron (Apron 1) covering an area of 330,000 square metres. The programme of work to renew the apron will take place between 2016 and 2020 replacing the 40-60 year old concrete surfaces that currently exist. The work will be conducted in ten […]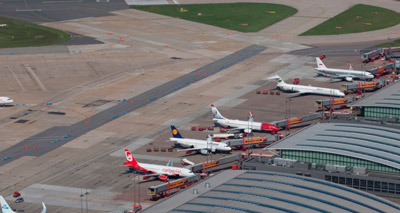 Hamburg Airport has announced a €120 million programme to renew the airport's main apron (Apron 1) covering an area of 330,000 square metres.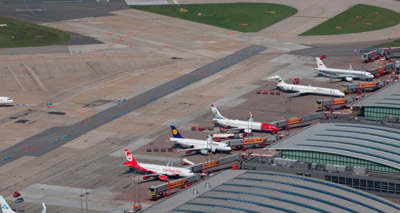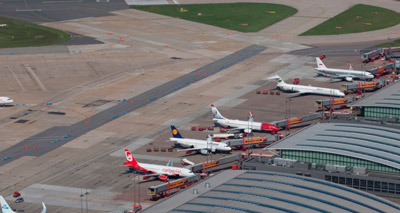 The programme of work to renew the apron will take place between 2016 and 2020 replacing the 40-60 year old concrete surfaces that currently exist. The work will be conducted in ten staggered phases so as to keep the impact on flight operations to a minimum. The granting of contracts for the first five phases has now been completed and awarded to a consortium consisting of Bickhardt Bau from Kirchheim and Krebs Infrastruktur & Betonbau from Neumuenster. The contracts are worth approximately 40 million euros.
The apron upgrade is part of a comprehensive refurbishment of the central airport facility, which includes renewal of all pipes, cables, technical equipment, and the surface itself.
Work on the main apron at Hamburg Airport to commence 2016 until 2020
The new surfaces for taxiways and aircraft parking positions are being constructed for a new life cycle of approximately 25 years.  For deeper underground facilities such as storm water channels, the target utilisation period is 50 years. Work on the first project phase of 59,000 square metres in the southern apron and terminal area is planned to begin in March 2016.
"We see the comprehensive apron refurbishment is an investment for the future. Aircraft will be able to taxi and manoeuvre better and more quietly on the new surface. This will result in reduced noise and exhaust emissions, an important goal along the path to sustainable airport infrastructure," says Michael Eggenschwiler, CEO of Hamburg Airport. "Carrying out the construction work over several years during ongoing operations is a great challenge for our entire team. But with this approach we are keeping the impact on flight operations as small as possible."
The work carried out on the apron will be revised to fulfil current EASA and ICAO standards, with new lane alignment and markings, including taxiways and aircraft parking positions. Existing drainage facilities will be renewed in conjunction with the manoeuvring surface areas. Furthermore, the apron will be equipped with the new "Follow the Greens" illumination system on the taxiways leading to both runways. Rows of green lights inserted into the surface will guide pilots to take-off or to the allocated parking position. Jochen Schroeder, Project Manager for Civil Engineering in the Real Estate Management Division, explains the advantages of the new system: "With 'Follow the Greens', Hamburg Airport is adopting an intelligent, individually managed illumination and guidance system. It makes intersecting traffic possible without danger and also facilitates improved traffic flow on the manoeuvring area.". Shorter taxiing and waiting times will benefit passengers and also be good for the environment, thanks to reduced fuel consumption on the ground.
Related topics
Related airports