COP21: 50 carbon neutral airports by 2030
Posted: 3 December 2015 | Katie Sadler | 2 comments
The European airport industry has announced its commitment to increasing the number of carbon neutral airports to 50 by 2030 at COP21, the United Nations Conference on Climate Change held in Paris…
The European airport industry has announced its commitment to increasing the number of carbon neutral airports to 50 by 2030 at COP21, the United Nations Conference on Climate Change held in Paris.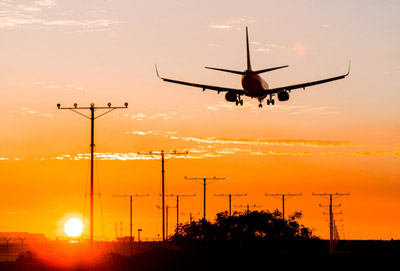 The announcement was made on 02 December 2015 at COP21 as part of the Airport Carbon Accreditation programme.
The commitment builds upon activities already implemented by Airports Council International Europe (ACI EUROPE) and its members that have helped build overall aviation industry climate change goals set under the Air Transport Action Group (ATAG). These actions are focused on managing, reducing and ultimately neutralising airports' carbon footprint.
In June 2008, the European airport industry committed to reduce its carbon emissions with the ultimate goal of becoming carbon neutral and provide measurable progress on that pledge. To help achieve that objective, the carbon management standard Airport Carbon Accreditation was launched in Europe in June 2009.
Airport Carbon Accreditation independently certifies airports at 4 different levels of accreditation (Mapping, Reduction, Optimisation and Neutrality). In the past twelve months Airport Carbon Accredited status has been earned by a total of 137 airports worldwide, representing 31 percent of global passenger traffic.
"Climate change poses a significant risk to the airport industry"
Following the announcement of this new commitment at a UNFCCC (United Nations Framework Convention on Climate Change) -ICROA (International Carbon Reduction & Offset Alliance) panel session at COP21, Augustin de Romanet, President of ACI EUROPE & CEO of Aéroports de Paris said: "Europe's airports are fully behind the objective of keeping global warming below 2°C – and they are urging States to come to a global, robust and legally binding agreement in Paris. For its part, the airport industry has already moved from words to actions a while ago. Throughout Europe and beyond, airports are effectively working to mitigate and reduce their own impact on climate change. At the moment, there are 93 airports in Europe that are certified under Airport Carbon Accreditation. These airports welcome 64 percent of annual European passenger traffic. 20 of these airports are carbon neutral and our commitment to bring that number to 50 by 2030 reflects both our resolve and our ambition to do more."
He added "For airports, carbon management is as much about being at the forefront of corporate and social responsibility as it is about business continuity. Climate change poses a significant risk to the airport industry – changes in rainfall, temperature variations, sea-level rise, changes in wind patterns – all of these have potentially severe implications for our industry, for the wider air transport sector and for European connectivity."
The full text of the ACI EUROPE Resolution for 50 Carbon Neutral Airports by 2030 can be downloaded here
Related topics
Related organisations