Gatwick Airport breaks 40 million passengers a year milestone
Posted: 17 November 2015 | Katie Sadler, Digital Content Producer, International Airport Review | No comments yet
Latest traffic figures reveal Gatwick Airport welcomed 40 million passengers through its doors in the last year, heightening it case for expansion. For the first time in its history, Gatwick Airport has reached the 40 million passengers a year milestone with October 2015 being its 32nd consecutive month of growth.  According to the latest traffic […]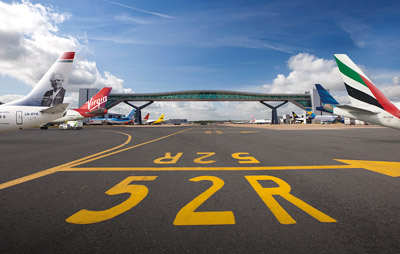 Latest traffic figures reveal Gatwick Airport welcomed 40 million passengers through its doors in the last year, heightening it case for expansion.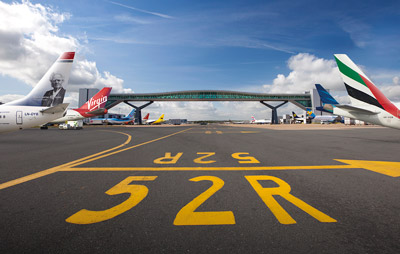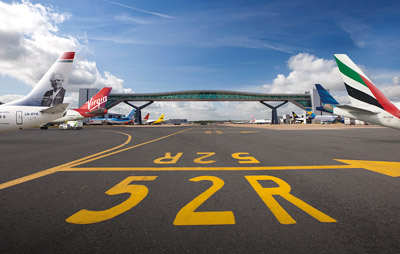 For the first time in its history, Gatwick Airport has reached the 40 million passengers a year milestone with October 2015 being its 32nd consecutive month of growth.  According to the latest traffic data, 3.6 million passengers travelled through the airport in October, an increase of 7.8 percent on the same period last year. The increase in passenger traffic has been attributed to growth in European routes up 9.7 percent and North Atlantic routes up 8.5 percent. Destinations such as Madrid witnessed an increase of 37 percent, Rome 22.4 percent, Venice 22.8 percent and Barcelona 13.8 percent. North Atlantic destinations saw growth in destinations such as New York which increased by 111.6 percent and Los Angeles by 86.9 percent. Growth to Dubai was also up by 11.4 percent. The average load factor for October across all flights was 85.3 percent.
3.6 million passengers travelled through Gatwick Airport in October 2015
According to Gatwick Airport, reaching the 40 million passengers a year mark intensifies its case for expansion, demonstrating the airport's continual growth which will lead to full capacity in the near future.
The airport highlights the recent Airports Commission Report on airport expansion which forecasted Gatwick would not reach 40 million passengers for another 10 years (2024). The airport believes this 'demonstrates the serious flaws in the Commission's final report.'
With a Government decision on airport expansion expected in weeks, Stewart Wingate, Gatwick CEO, said: "To reach 40 million passengers a year is a tremendous achievement and sets a global benchmark for a single runway airport.  We have grown rapidly under new ownership and the benefits of competition are clear for passengers – more choice, higher standards and lower fares. It will not be long however before we are full. That is why Gatwick needs a second runway. 
"It will not be long before we are full. That is why Gatwick needs a second runway"
"We have reached this milestone 10 years ahead of the Airport Commission's prediction that we would do so in 2024. The Commission's Report has unravelled in recent months and we now know beyond doubt that there is a fundamental error at the heart of the Report. Whether the Report is flawed is no longer a matter of debate, it is a statement of fact.  Traffic forecasts obviously underpin the economic figures in the Report so people will make their own judgement on the economic credibility of the Commission's work.
"Illegal air quality has prevented Heathrow expansion twice in the past and it is worse today than it was then. A third runway at Heathrow would fail again as it would be illegal. So the choice is clear – expansion grounded at Heathrow once again with Britain losing out, or expansion taking off at Gatwick with Britain reaping the benefits."