The Club at MCO shared-use airport lounge opens at Orlando Airport
Posted: 13 November 2015 | Katie Sadler, Digital Content Producer, International Airport Review
A new independent airport lounge known as The Club at MCO has opened its doors at Orlando International Airport providing a new passenger experience regardless of travel class. Orlando International Airport (MCO) has announced the opening of a new airport lounge, operated by Airport Lounge Development Inc. (ALD), that is available to all travellers regardless […]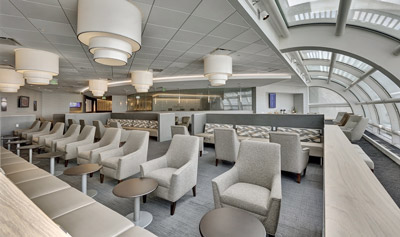 A new independent airport lounge known as The Club at MCO has opened its doors at Orlando International Airport providing a new passenger experience regardless of travel class.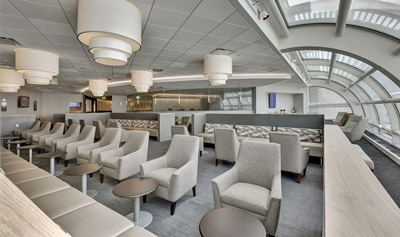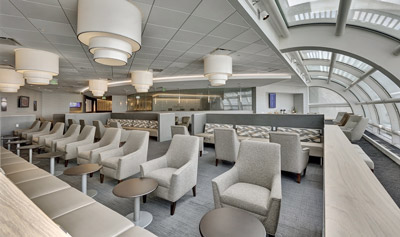 Orlando International Airport (MCO) has announced the opening of a new airport lounge, operated by Airport Lounge Development Inc. (ALD), that is available to all travellers regardless of airline, class of service or affinity membership.
According to MCO, the shared-use lounge offers passengers an oasis of comfort and relaxation from the otherwise hectic and stressful airport terminal environment.
The Club at MCO "provides airport lounge services to international airlines that want a lounge product but are not in a position to operate their own"
Nancy Knipp, senior vice president of ALD, said: "With international traffic composing over 12.5 percent of the airport's overall traffic, Orlando International Airport is the ideal location for our newest lounge. In addition to offering a lounge solution to all travellers, ALD also provides airport lounge services to multiple international airlines that want a lounge product, but are not in a position to operate their own lounge.  An increasing number of airports across the U.S. are implementing ALD's shared-use lounge product to accommodate the growing number of international airlines in need of a lounge solution, and travellers looking for an alternative to exclusive and expensive lounge products."
'The Club at MCO' is part of an ongoing programme at Orlando International Airport to enhance passenger experience. On entering the independent lounge, passengers will be able to access a variety of services and settings tailored to the needs of passengers, including social spaces, areas for dining or cocktails, quiet zones to relax or conduct business, a children's zone and a resting zone to catch a quick nap before departure.
Highlights of the lounge include:
The Productivity Zone features a laptop bar, printer, and two private rooms suitable for conference calls or private work
Private restrooms with showers for travellers transiting through MCO on long layovers, or in preparation for long-haul flights.
A children's zone with Xbox games and TV
Access to a variety of amenities including complimentary snacks and beverages, high-speed Wi-Fi and bar service.
Commenting on the opening, Frank Kruppenbacher, Chairman of the Greater Orlando Aviation Authority, said: "We welcome customer service amenities designed to serve our growing domestic and international passenger needs, and we are excited to partner with ALD to bring their network and experience with lounge management to serve and accommodate our airport's growing passenger levels,"
Priority Pass, Priority Pass Select, Lounge Club and LoungeKey Members are all welcome with their existing memberships. Those without memberships can purchase day passes online or in the club for $35.
Related topics
Related airports