Oyster and Contactless ticketing extended to Gatwick Airport
Posted: 10 November 2015 | Katie Sadler, Digital Content Producer, International Airport Review
Rail Minister Claire Perry has announced an extension of Oyster and Contactless pay as you go ticketing on rail services between Gatwick Airport and London. As of January 2016, rail passengers travelling to and from Gatwick Airport will be able to use pay as you go ticketing via Oyster Card or Contactless payment thanks to […]
Rail Minister Claire Perry has announced an extension of Oyster and Contactless pay as you go ticketing on rail services between Gatwick Airport and London.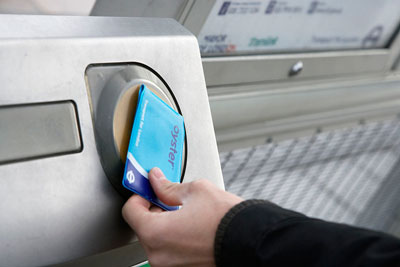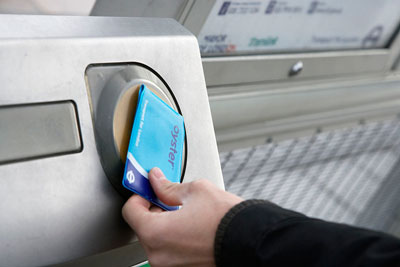 As of January 2016, rail passengers travelling to and from Gatwick Airport will be able to use pay as you go ticketing via Oyster Card or Contactless payment thanks to an agreement between the government, Transport for London (TfL) and the operator, Govia Thameslink Railway (GTR).
Pay as you go using Oyster and Contactless will be introduced as new methods of payment from next year for journeys between London and Gatwick Airport on Southern, Gatwick Express and Thameslink services. The option will also be available at five other stations along the route including Horley, Salfords, Earlswood, Redhill and Merstham. As well as providing flexibility for both commuters and visitors the extension will create seamless onward connections to London's transport network and National Rail services.
Oyster and Contactless introduced on Southern, Gatwick Express and Thameslink services between London and Gatwick Airport
Rail Minister Claire Perry said: "This extension of Oyster and Contactless embraces some of the latest technology, making journeys easier for customers, offering them a vastly more convenient option. As we undertake the biggest rail modernisation since the Victorian era, improving London to Gatwick by rail is another step to a modern railway that strengthens the economy."
The Mayor of London, Boris Johnson MP, said: "By providing a quick and easy way to pay, our Oyster and contactless ticketing has transformed the way people get around our capital. We've already extended this on a number of key routes outside of London and it makes perfect sense for Londoners, commuters and passengers from around the world to benefit from this further link to Gatwick Airport."
Customers will benefit from reduced fares using the pay as you go ticketing option. Currently, a single journey paper peak-time ticket costs £15.40 from London Terminals to Gatwick Airport, with pay as you go; a rush hour trip will cost £14.00 and £8.00 off-peak. Gatwick Express fares will reduce slightly from £19.90 for a single journey to £19.80.
Gatwick Express Passenger Services Director, Angie Doll, added: "We are delighted that our passengers will be able to use pay as you go to travel between Gatwick Airport and London. This is yet another example of how we are making it easier for our passengers to travel by National Rail using state-of-the-art payment technology, and one of many customer benefits we are introducing and delivering across GTR such as a new Gatwick Express train fleet, 1,400 new carriages for the Thameslink programme and a £50m investment on improving our stations."
Gatwick Airport's Chief Commercial Officer, Guy Stephenson, said: "Gatwick's passengers will welcome the introduction of Oyster and Contactless payments at the airport as the most convenient way to pay for onward rail travel to London.  It means a single ticketless system will link Gatwick with the whole of Greater London so passengers can benefit from seamless connections to and throughout the capital.  
"This technology will make journeys easier and ticketing considerably faster. Passengers with Contactless bank or credit cards, for example, will simply need to touch the Oyster readers without having to queue for a ticket or even top up their Oyster card.
"This announcement comes at an exciting time for rail access to Gatwick with world class improvements being introduced. Within the next five years new fleets of Gatwick Express and Thameslink trains will come in to service, Gatwick station will be re-developed and train capacity will be doubled."
Related topics
Related airports