Continual passenger growth at LJLA is announced
Posted: 4 November 2015 | Kate Douetil
There has been continual passenger growth at Liverpool John Lennon Airport, with numbers increasing for the ninth consecutive month. Continual passenger growth at Liverpool John Lennon Airport (LJLA) has been recorded, with almost 400,000 passengers choosing to use the Airport in October. Passenger numbers were up 9% compared to October last year, with figures for the […]
TAKING COMMAND: John will start at Liverpool in March
There has been continual passenger growth at Liverpool John Lennon Airport, with numbers increasing for the ninth consecutive month.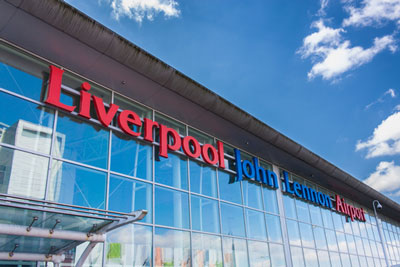 Continual passenger growth at Liverpool John Lennon Airport (LJLA) has been recorded, with almost 400,000 passengers choosing to use the Airport in October. Passenger numbers were up 9% compared to October last year, with figures for the year to date some 6.5% higher than the same period in 2014.
This continual passenger growth at LJLA reflects the increase in airlines and routes operating from Liverpool. Over the past 12 months, five new airlines have been announced, with 12 new services to eight new destinations. These developments will bring over 90 additional flights per week, and this will benefit the Airport as they expect continual passenger growth in 2016.
Last month saw the start of two more new services from Liverpool, with Aer Lingus commencing their 16 departures per week to Dublin, with onward connections to the USA and Flybe started their latest new route; a daily service to Edinburgh.
Other airlines are also developing new services from Liverpool, as continual passenger growth at LJLA continues. Spanish airline, Vueling, will begin a three times weekly scheduled service to Barcelona in March, Thomson Airways commence a new service to Palma, Majorca in May and Blue Air start a twice weekly service to Cluj in Romania in June. In addition, Ryanair plan on increasing their capacity from Liverpool in 2016 too, with the return of their service to Reus and more departures to Dublin, Kos and Rhodes compared to this year.
Andrew Cornish, CEO of Liverpool John Lennon Airport commented: "We have seen almost 230,000 more passengers choose to use the airport so far this year, taking advantage of the increased choice of airlines and range of destinations now served from here and we expect this growth to continue in 2016 too."
Related topics
Related airports