Low-cost carriers boost passenger growth at Changi Airport
Posted: 29 October 2015 | Katie Sadler, Digital Content Producer, International Airport Review
Singapore Changi Airport experienced significant growth during Q3 2015 as passengers opted to travel via low-cost airlines. Singapore Changi Airport handled 4.42 million passengers in September 2015, an increase of 3.9 percent year-on-year. In addition, aircraft take-offs and landings grew by 5.3 percent to 28,460 and cargo increased by 4.9 percent compared to the same […]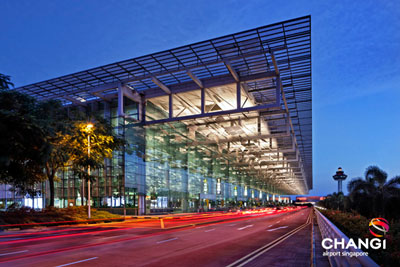 Singapore Changi Airport experienced significant growth during Q3 2015 as passengers opted to travel via low-cost airlines.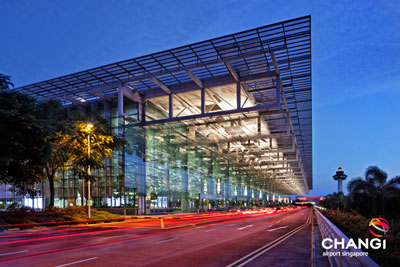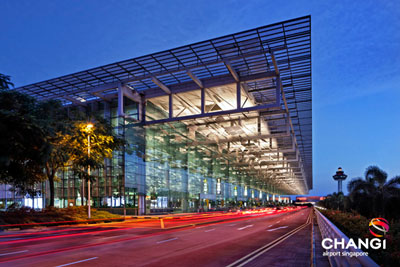 Singapore Changi Airport handled 4.42 million passengers in September 2015, an increase of 3.9 percent year-on-year. In addition, aircraft take-offs and landings grew by 5.3 percent to 28,460 and cargo increased by 4.9 percent compared to the same period last year carrying 155,100 tonnes of airfreight.
Changi Airport records 14.3 million passenger traffic movements during Q3 2015
Changi Airport registered a total of 14.3 million passenger traffic movements during the July-September 2015 quarter, a growth of 5.8 percent compared to the corresponding quarter last year. The figure represents Changi's highest ever passenger figures achieved in a quarter. According to the airport, growth has been boosted by more passengers opting to travel by low-cost airlines following a period of depressed demand.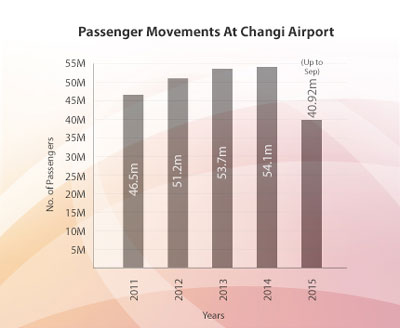 Traffic was positive for nine of Changi Airport's top 10 country markets with China registering the strongest growth of 14.9 percent year-on-year.  However, passenger movements between Singapore and Indonesia declined 0.4 percent even as Indonesia remained Changi's top market for the period, followed by Malaysia, China, Australia and Thailand.
In the first nine months of 2015, 40.9 million passengers travelled through the airport, 2.1 percent more than the same period a year ago.  Aircraft movements also increased, by 0.8 percent to 257,370 while cargo shipments held steady at 1.37 million for the year to date.
Jakarta continued to top the list of Changi Airport's busiest routes so far this year, followed closely by Kuala Lumpur, Bangkok, Hong Kong and Manila.  Traffic between Singapore and Bangkok has registered growth of more than 20 percent year-to-date, the highest among Changi's top 20 destinations.
Singapore Changi Airport traffic statistics can be found here.
Related topics
Related airports