Busiest August on record for Queen Alia International Airport
Posted: 6 October 2015 | Katie Sadler, Digital Content Producer, International Airport Review
Year-on-year passenger growth has been recorded for the second month in a row at Queen Alia International Airport (QAIA) in Jordan. QAIA operators, Airport International Group (AIG) have announced record passenger figures for August 2015 recording a 5.6 percent rise in passenger traffic compared to the previous year. In total, 830,001 passengers travelled through the […]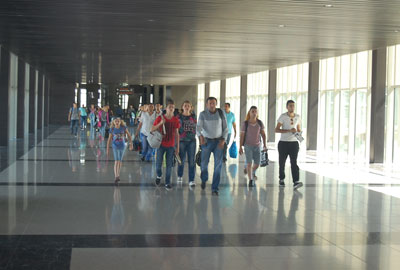 Year-on-year passenger growth has been recorded for the second month in a row at Queen Alia International Airport (QAIA) in Jordan.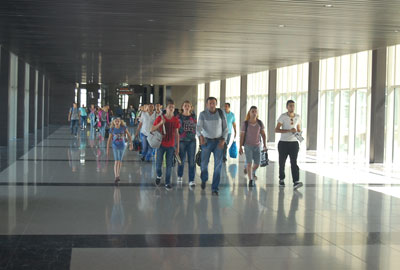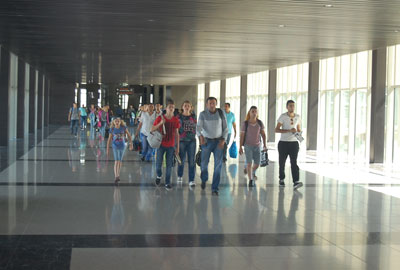 QAIA operators, Airport International Group (AIG) have announced record passenger figures for August 2015 recording a 5.6 percent rise in passenger traffic compared to the previous year. In total, 830,001 passengers travelled through the airport in August compared to 785,685 the previous year. However, year to date figures suggest a 2.3 percent fall in passenger traffic.
Cargo traffic increased by 8.4 percent with 8,445 tons of cargo handled compared to 7,627 tons during the same month in 2014, an increase of 10.72 percent. Year to date figures suggest an 8.4 percent increase settling at 65,251 tons.
Queen Alia International Airport cargo traffic increased by 8.4 percent in August 2015
Aircraft movements at Queen Alia International Airport bucked the trend registering a one percent year-on-year decrease from 7,242 aircraft movements to 7,168 in August 2015. Likewise, overall passenger traffic figures dipped by 3.6 to 47,842 aircraft movements.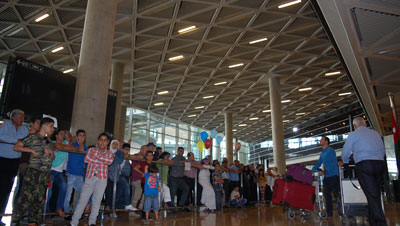 Commenting on the success registered in August this year, Kjeld Binger, CEO of Airport International Group, said: "We're delighted to have achieved a new milestone with QAIA registering the highest August PAX statistics in the airport's history. This unprecedented success was mainly led by the expansion of QAIA's network, as well as an increase in passenger traffic to and from the Gulf, Turkish, Libya, Iraqi and European countries markets. On that note, we eagerly look forward to setting new milestones and exceeding benchmarks at QAIA."
Related topics
Related airports