CAAi introduces online licensing system for aviation authorities
Posted: 30 September 2015 | Katie Sadler, Digital Content Producer, International Airport Review
A new online licensing system for aviation authorities has been unveiled by CAA International (CAAi) enabling aviation professionals to apply, renew and manage licences. Aviation consultants CAA International (CAAi), a subsidiary of the UK Civil Aviation Authority, have developed a new e-Licensing System alongside technology partner Aspeq Ltd, that is fully compatible with CAAi's existing […]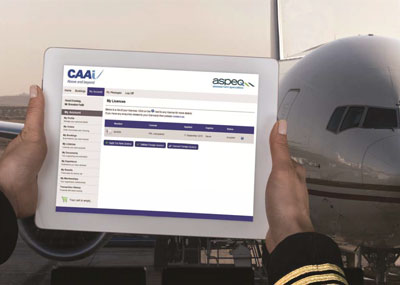 A new online licensing system for aviation authorities has been unveiled by CAA International (CAAi) enabling aviation professionals to apply, renew and manage licences.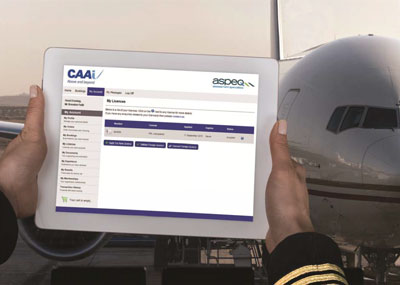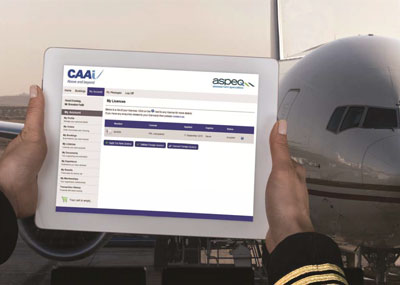 Aviation consultants CAA International (CAAi), a subsidiary of the UK Civil Aviation Authority, have developed a new e-Licensing System alongside technology partner Aspeq Ltd, that is fully compatible with CAAi's existing e-Examination System already implemented by numerous Aviation Authorities worldwide.
Using pre-set workflows tailored to NAA regulatory requirements, the e-Licensing system can immediately determine an applicant's licence eligibility through a unique "Am I Ready" validation. When candidates do not meet the prerequisites, the system highlights areas of deficiency and guides candidates through a step-by-step process to submission, without NAA staff intervention. Candidates can track the status of an application online, and Approved Training Organisation can easily manage mass applications for trainees or existing licence holders applying for ratings or extensions.
Online licensing fully compatible with existing CAAi e-Examination System
Supporting compliance with ICAO Standards and Recommend Practices (SARPs), the new e- Licensing system helps maximises safety performance and the efficiency of an NAA. Custom built workflows free-up NAA personnel, allowing resource to be reallocated to safety-critical areas. Automated dashboards and workflow reports allow NAAs to manage work allocation more effectively. As licensing requirements change, trained staff can easily update or redesign application workflows without input from a Developer, giving NAAs flexibility to respond quickly.
Matthew Margesson, Exams and Licensing Senior Business Manager for CAAi, comments: "This is an exciting time for Aviation Authorities. Our e-Examination technology has already gifted significant process improvement and safety oversight benefits to NAAs. E-Licensing technology helps streamline the licensing process, taking business efficiency to a new level and provides candidates with a modern, easy-to-use system that can enhance the safety and security of licensing and the reputation of an NAA."
In addition to regulatory licences, the e-Licensing system can manage all ICAO and EASA license types including flight crew, aircraft maintenance engineer and air traffic control licensing.
The new online licensing system for aviation authorities can be viewed here.
Related topics
Related organisations