US air travellers: happy when using self-service check-in but like to plan ahead
Posted: 10 September 2015 | Katie Sadler, Digital Content Producer, International Airport Review
Results of a survey carried out by IT provider SITA suggests 90 percent of US air travellers are 'happy' when using self-service with 58 percent being 'careful planners'. SITA surveyed 1,411 passengers travelling through 46 international airports across the US representing 75 percent of US passenger traffic.  The survey included interviews and observations of passengers […]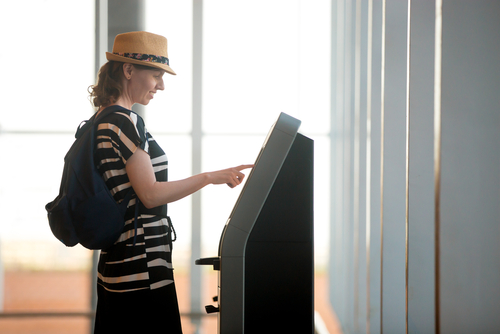 Results of a survey carried out by IT provider SITA suggests 90 percent of US air travellers are 'happy' when using self-service with 58 percent being 'careful planners'.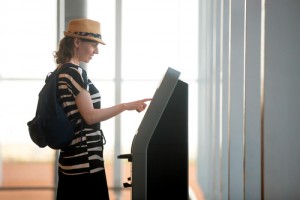 SITA surveyed 1,411 passengers travelling through 46 international airports across the US representing 75 percent of US passenger traffic.  The survey included interviews and observations of passengers at US airports to assess their emotions and how they use technology.
The analysis revealed four different types of travellers, these being; careful Planner, independent and hyper-connected, pampered and open-minded adventurer.
Results showed 58 percent of US passengers perceived themselves as a 'careful planners' who double check their travel documents and turn up at the airport early. These passengers are happy to use technology for planning and throughout the journey. Nevertheless, they like to carry printed documents and welcome interaction with airline agents to confirm everything is on track and going to plan.
The remaining passengers were fairly equally divided between the other three personas, although slightly more (18 percent) saw themselves as 'Independent and Hyper-Connected' travellers who like efficiency when they travel. Thirteen percent identified themselves as 'Pampered' travellers who are willing to pay extra for the services that will enhance their journey, while 12 percent thought of themselves as an 'Open-minded Adventurer' – excited by the prospect of their journey. Overall, 80 percent of US travellers are 'happy' throughout the journey increasing to 90 percent when using online check-in and 89 percent when using self-service check-in.
US air traveller mobile check-in to increase 40 percent in the next year
Paul Houghton, SITA President, Americas, said: "This year in the SITA Passenger IT Trends Survey, we have taken a close look at the different types of passengers and their emotions to get a good picture of passenger behaviours throughout the journey. US passengers have a very positive experience when they use technology for travel tasks and are ahead of the rest of the world in rates of adoption for self-service booking and check-in.
"The results reveal opportunities for airlines and airports in the US to further improve customer satisfaction. Passengers want to use technology more – in particular their mobiles – to get up-to-date information on such things as flight status and baggage collection. Providing these updates should particularly appeal to the expectations of the careful planners and help to make the US passenger even happier."
According to the survey, US passengers had higher levels of positive emotion when they used self-service technology options. In total 90 percent of passengers rated online check-in as a positive experience, compared to 82 percent of passengers using an airport counter. Checking in for a flight on a mobile or kiosk was also a hugely positive experience, with ratings of 89 percent and 83 percent respectively.
On a sour note, the survey also highlighted passenger frustration with security and, to a lesser extent, passport formalities. In total 43 percent of US passengers had negative emotions at the security stage and 29 percent at passport control. SITA believes the results demonstrate the need to introduce more self-service technology to improve passenger satisfaction at these points of the journey, for example automated passport control (APC) kiosks.
A growing demand for digital travel related services has been confirmed in survey results with 19 percent intending to use mobile check-in for their next flight compared to 13 percent who used it for their last, a growth of more than 40 percent. Mobile device online booking is also expected to increase from 29 percent to 38 percent within a year.
Full results of the SITA survey can be found here.
Related topics
Related organisations