Heathrow trials steeper approach to reduce aircraft noise
Posted: 13 August 2015 | Katie Sadler, Digital Content Producer, International Airport Review
Heathrow Airport has announced proposals to trial a steeper approach for landing aircraft in the attempt to reduce noise pollution in the airport vicinity. The trial is part of the airport's Blueprint for Noise Reduction, in which 10 practical steps explore ways to improve noise climate around Heathrow.  If adopted, it will be the only […]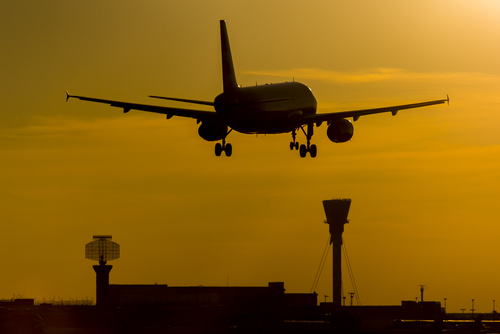 Heathrow Airport has announced proposals to trial a steeper approach for landing aircraft in the attempt to reduce noise pollution in the airport vicinity.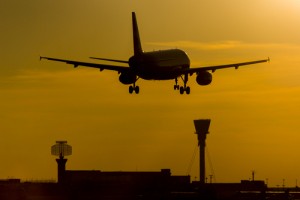 The trial is part of the airport's Blueprint for Noise Reduction, in which 10 practical steps explore ways to improve noise climate around Heathrow.  If adopted, it will be the only airport in the UK to introduce steeper approaches as a means to reduce noise on the ground.
The international standard approach for most airports in the world is set at 3 degrees, except for obstacle clearance (e.g. buildings, mountains etc.).Heathrow believes a steeper angle is possible and will lead to quieter approaches to the airport. This has been the experience at Frankfurt airport that has introduced steeper approach angles to reduce noise for people living nearby.
Starting on 14th September 2015, Heathrow will trial a 3.2 degree approach for descending aircraft in order to ascertain whether implementation of a 3.5 degree approach is possible in the future. The trail will affect aircraft from a distance of 10 miles from landing and will be used on 27R, 27L, 09R, 09L runway approaches. The trial has been approved by the Civil Aviation Authority and is planned to run until 16 March 2016. The trial is optional; however a number of airlines with the necessary standard of navigational equipment for this approach are expected to take part.
Heathrow believes the implementation of a steeper approach, new operating procedures and the latest aircraft technology will reduce aircraft noise and affect fewer people even with possible airport expansion.
Matt Gorman, Heathrow Director of Sustainability and Environment said:   "Heathrow has changed, and taken a new approach to addressing our impacts on communities, including when it comes to noise. Our Blueprint to cut aircraft noise have been driven by feedback from local communities.  It role is to challenge the industry to think innovatively about ways to reduce noise.
"Steeper approaches are just one step in the right direction, and along with other quieter operating procedures and incentives to bring quieter aircraft into operation, will ensure fewer people are affected by noise, even with an expanded airport."
Related topics
Related airports