Heathrow opens first shared use airport lounge at Terminal 5
Posted: 7 August 2015 | Katie Sadler, Digital Content Producer, International Airport Review
Heathrow Airport has announced the opening of 'Aspire', the first independent shared use airport lounge at Terminal 5. The opening of 'Aspire, the Lounge and Spa at LHR T5' is located at Gate A18 in Terminal 5 and is the first shared use lounge for passengers using the terminal. The lounge will be jointly owned […]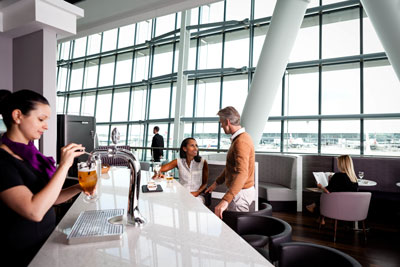 Heathrow Airport has announced the opening of 'Aspire', the first independent shared use airport lounge at Terminal 5.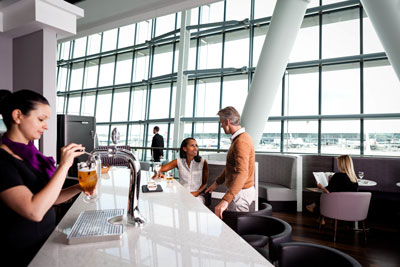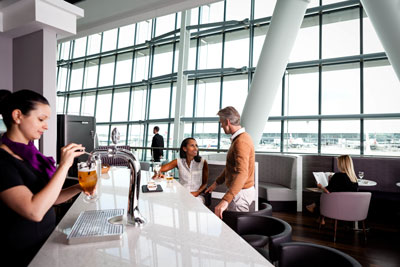 The opening of 'Aspire, the Lounge and Spa at LHR T5' is located at Gate A18 in Terminal 5 and is the first shared use lounge for passengers using the terminal. The lounge will be jointly owned and operated by Swissport and Airport Lounge Development (ALD), Collinson Group's lounge operating arm.
Stephen Wilkinson, Property Director, Heathrow said: "We are delighted to announce that as of today, we now have independent lounges in each of our terminals. Our team works tirelessly to ensure our customers receive the very best service when they fly and we're delighted that the new Aspire lounge at Terminal 5 will enhance this service from today."
The 4,000 sq ft lounge incorporates large windows with views of the runway and provides both complimentary and chargeable British-inspired seasonal food and drink from 5am until 11pm daily. In addition, the lounge will feature 'Bliss Spa at Aspire' and 'rest pods' where passengers can revitalise before the journey ahead. Business travellers can make use of complimentary high speed WiFi, charging posts and designated quiet zones.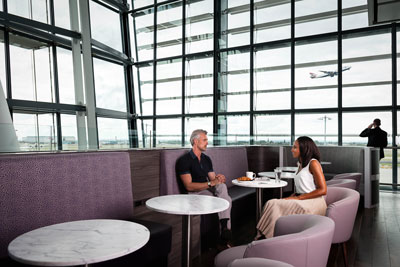 Errol McGlothan, General Manager EMEA, Collinson Group said: "Aspire, the Lounge and Spa at LHR T5 has been designed to meet the exacting needs of the millions of travellers who travel through the terminal every year.  Using insights gained from frequent travellers, we are confident that we've delivered the most compelling destination lounge where travellers can relax and refresh ahead of their next journey.  Developed in partnership with Swissport, we are delighted to offer travellers access to an independent lounge at Heathrow Terminal 5 for the first time."
Shaun Weston, Travel Services Director, Swissport added: "Since launching in 2012, the Aspire brand of airport lounges has grown in popularity and now covers many global destinations. The opening of 'Aspire, the Lounge and Spa at LHR T5' is a significant step for Swissport, giving us a presence in one of the world's leading airport terminals. We look forward to combining our operational expertise with Collinson Group's reach amongst travellers, to deliver a world class facility."
Priority Pass members will have access to the lounge as part of their membership.  Travellers without membership can enjoy three hours in 'Aspire, the Lounge and Spa at LHR T5' for £35 when booked in advance at executivelounges.com.
Related topics
Related airports