London Gatwick could support more than 35,000 new jobs with imports
London Gatwick could support more than 35,000 additional jobs across the UK if its Northern Runway plans are approved.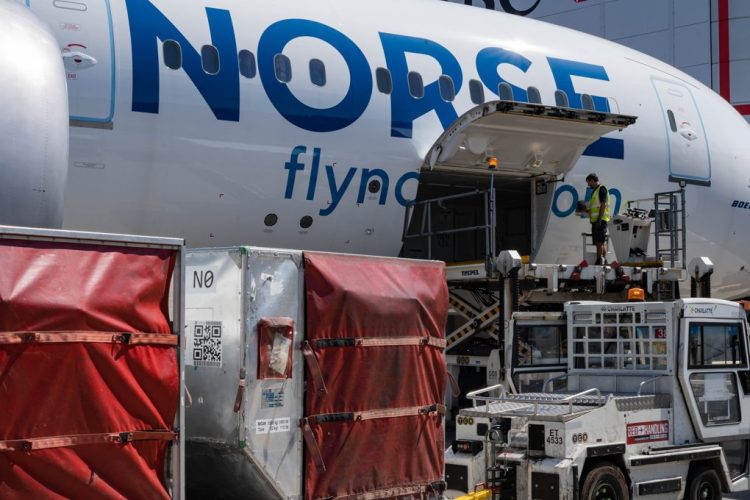 CREDIT: LONDON GATWICK
London Gatwick could support more than 35,000 additional jobs across the UK – through the doubling of imports – if its Northern Runway plans are approved. 
The airport is proposing to bring its existing Northern Runway into regular use alongside its main runway – plans which would support a significant uplift in trade, with cargo capacity to more than double. 
Under the plans regular use of the Northern Runway (currently used for emergencies only) would increase the airport's capacity. Many of these additional slots would support long-haul services, enabling increased volumes of cargo to be carried in the belly of the aircraft to and from key destinations, such as the USA, Middle East and Asia. 
The additional capacity would see airport-facilitated imports more than double between 2019 and 2038, to 161,500 tonnes, according to socio-economic studies commissioned by London Gatwick.  
A report by Oxford Economics highlights that the gross value added (GVA) contribution to the UK's economy generated by these imports would increase to £9.8 billion in 2038, more than twice the value in 2019, and £2.1 billion higher than without the Northern Runway development. 
An increase in the volume of imports will also see a rise in trade-facilitated employment across the UK. With the Northern Runway project, employment would increase to 167,500 jobs in 2038, 35,500 more than without the development. 
Jonathan Pollard, Chief Commercial Officer, London Gatwick said: "London Gatwick already makes a significant contribution to the local, regional and national economies, through direct and indirect jobs, tourism and global trade opportunities. 
"Many businesses and individuals across the South East are supported by having Gatwick on their doorsteps. We are confident that by bringing our existing Northern Runway into regular use – and therefore offering even more global connections – we can provide a huge boost to the region, for both people and businesses. 
"These latest figures further demonstrate the substantial benefits to be gained through increased capacity and greater resilience at Gatwick." 
London Gatwick is investing in its long-term future and its planning application to bring the airport's Northern Runway into regular use has recently been accepted for detailed examination by the Planning Inspectorate. This low-impact plan will improve resilience, reduce delays, and provide a significant boost to the national and regional economy by supporting trade, tourism and new jobs.   
Members of the public, including businesses, local residents and other stakeholders, have until 23:59 on 29 October 2023 to register with the Planning Inspectorate and provide a summary of their views on the airport's application.