Tampa International Airport to create world's first living lidar lab partnership
The Indoor Lab and Tampa International Airport are excited to announce their partnership, aimed at transforming the airport experience.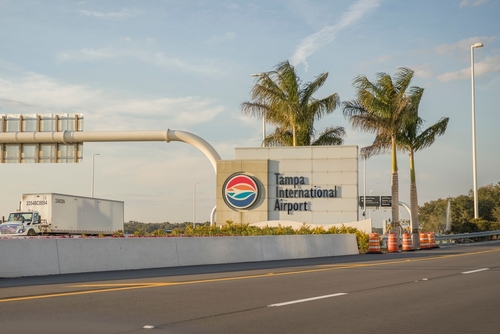 Tampa International Airport and The Indoor Lab LLC Partner to create the world's first Living Lidar Lab partnership
The Indoor Lab, a leading provider of Lidar and Artificial Intelligence (AI) solutions, and Tampa International Airport (TPA) are excited to announce their ground breaking partnership, aimed at transforming the airport experience with state-of-the-art technology. The global deal between The Indoor Lab and TPA will make Tampa International Airport the first-of-its-kind Lidar laboratory, showcasing a comprehensive portfolio of privacy-compliant products throughout the entire airport complex.
Lidar, which stands for 'light detection and ranging,' has been utilised for years to measure the Earth's topographical surface and, more recently, for autonomous vehicles. The Indoor Lab is at the forefront of adapting this privacy-compliant technology for airport use. This allows airports to deploy a singular technology across both indoor and outdoor areas during both day and night. The integration of this technology will significantly benefit passengers by enhancing operations, optimising staffing, maintaining cleanliness, reducing concession lines, minimising TSA wait times, speeding up plane turn times, and bolstering safety on the tarmac and airfield.
This unique partnership is designed to provide a 'best of' experience, utilising one technology, one platform, and one complete Lidar AI solution for both indoor and outdoor airport environments. From the moment a vehicle enters the airport until an airplane takes off, this innovative approach will revolutionise the way airports operate and evolve in the future, as Lidar technology continues to become more affordable, longer-range, and solid-state.
Over the past year, select products and services from this collaboration have been deployed in various locations within the airport. The Indoor Lab and Tampa International Airport are working closely to further develop ground breaking solutions that drive innovation through operational AI. 
"This partnership with Tampa International Airport is a testament to our commitment to revolutionising the airport experience by leveraging cutting-edge Lidar technology and AI solutions. Our collaboration will not only improve efficiency and security but also pave the way for airports of the future," said Patrick Blattner, CEO of The Indoor Lab.
Marcus Session, VP of Tampa International Airport and ACI Chairman of ACI Americas BIT committee, added, "We are thrilled to embark on this journey with The Indoor Lab, setting a new standard for airports worldwide. Our goal is to provide an unparalleled experience for passengers and staff, and this partnership will play a crucial role in achieving that."
As the project continues to progress, The Indoor Lab and Tampa International Airport plan to share their findings and innovations with the aviation industry, helping to shape the future of airport operations and experiences.