Denver International Airport (DEN) Partners with WorldDenver to empower international exchange students
Denver International Airport (DEN) was host to four international exchange students from Africa to help empower them to pursue STEM careers.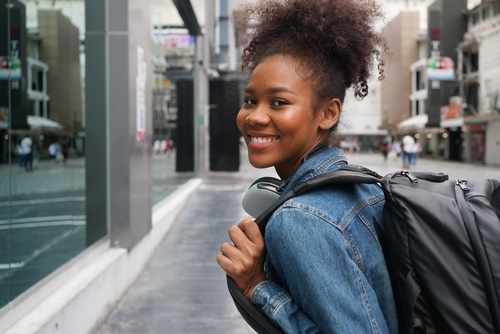 Denver International Airport partners with WorldDenver to empower and inspire exchange students
On 24-25 July 2023, Denver International Airport (DEN) was host to four international exchange students from Africa who are part of the TechGirls programme, an initiative of the U.S. Department of State's Bureau of Education and Cultural Affairs administered by Legacy International in partnership with WorldDenver, to help empower and inspire young women to pursue careers in STEM.
The students participated in private airfield tours, were given behind-the-scenes access to projects like the Great Hall Project, business technologies and DEN leadership to gain a better understanding of airport operations, elements of their career interests and education needed to enter careers in aviation.
"As a leader in the aviation industry, DEN welcomes and encourages access to educational opportunities that promote growth and development to not only our staff, but also those who seek and deserve those opportunities," said DEN CEO Phil Washington. "DEN depends on people to move passengers safely and effectively in and out of the Mile High City. As we prepare to welcome more than 100 million passengers per year, educating, supporting and helping future generations of students is essential to our success."
This effort is an initiative of DEN's Centre for Equity and Excellence in Aviation (CEEA). DEN established CEEA to support future travel demand and growth as part of the airport's Vision 100 plan to successfully serve 100 million passengers. With more than 1,400 City and County of Denver employees and 37,000 badged employees in mind, CEEA is the first of its kind in the aviation industry.
Its focus is to help launch the next generation workforce of inclusive and diverse talent through a talent development and engagement centre, a research and innovation lab and training opportunities for employees all with a focus on equity.
CEEA construction will break ground at the end of 2023. Once open, the centre will also serve as a resource for businesses and organisations looking to increase their workforce diversity.