London City Airport (LCY) to appeal Newham Council decision
London City Airport will appeal against Newham Council's decision to reject the airport's planning application.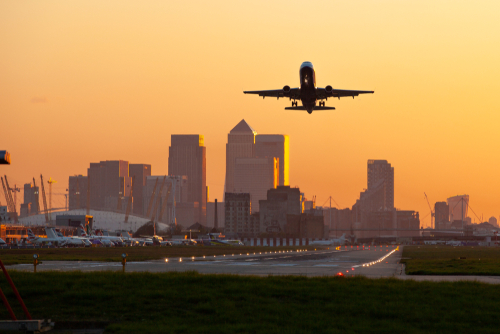 London City Airport to appeal Newham Council decision
London City Airport (LCY) has confirmed it will appeal against the decision made by Newham Council to refuse the airport's planning proposal to increase passenger numbers and amend opening hours.
The airport submitted plans in December 2022 to increase its annual passenger cap from 6.5 million to nine million; to fly on Saturday afternoon until 18:30 (19:30 in summer) and add three more flights in the first half hour of operations during the week – with no increase to the annual number of flights, beyond what is currently permitted.
LCY's application proposed a UK airport first – a commitment that only cleaner, quieter, new generation aircraft would be allowed to fly in any extended periods. The proposals would create 4,500 additional jobs across London; contribute an additional £702m in Gross Value Added to London's economy and enhance connectivity and passenger choice by enabling airlines to serve new routes.
The application was refused by Newham Council's Strategic Development Committee due to their concerns about the impact of noise on local residents on Saturday afternoons and the three additional morning flights. The airport considers that this was the wrong decision and did not properly balance the limited impacts with the very significant benefits of the proposals, particularly in the context of Government policy, including making best-use of existing runway capacity.
Commenting on the decision, LCY's Chief Executive, Robert Sinclair, said: "We are disappointed with Newham Council's refusal of our proposals that will deliver significant benefits to our local community – including new jobs, more choice of holiday destinations for passengers and better local transport connections."
"We have worked incredibly hard to develop proposals that genuinely reflect concerns raised, sought feedback from our local community and worked closely with the Council's planning officers. Their views are built into our proposals to ensure that we addressed appropriate concerns and continue to be a good neighbour and local employer."
"If the appeal can be determined shortly, our airlines will be able to progress re-fleeting to cleaner, quieter, new generation aircraft sooner; delivering more choice for passengers, more jobs for local people and reducing the overall noise impact as early as next summer."
Commenting on the proposals, Lloyd Johnson, Chairman of Newham Chamber of Commerce, said: "London City Airport's proposals will bring more business, jobs and investment to Newham, supporting the ongoing regeneration of the Royal Docks and helping level-up Newham with additional economic activity."
John Dickie, Chief Executive at BusinessLDN, said:
"City Airport is an important part of the aviation network that keeps London – and the UK – connected to the global economy. We must continue to enhance our links with the rest of the world in the face of strong international competition for talent, investment, and tourism. Private investment in better connectivity across the UK and other overseas markets will give Londoners and inbound tourists alike more choice and boost the British economy."
Tom Stoddart, CEO of British Airways CityFlyer, said: "The proposals will improve choice and connections for our customers, as well as create considerable employment opportunities and support economic growth in local areas. The proposed extended Saturday afternoon operating hours will also support the investment into new, more fuel-efficient and quieter aircraft, which can help benefit the local community."