Finavia is developing Kuusamo Airport, but will expect flight disruption
Renewals are set to be made at Kuusamo Airport's runway lighting system during the summer and the apron and taxiway.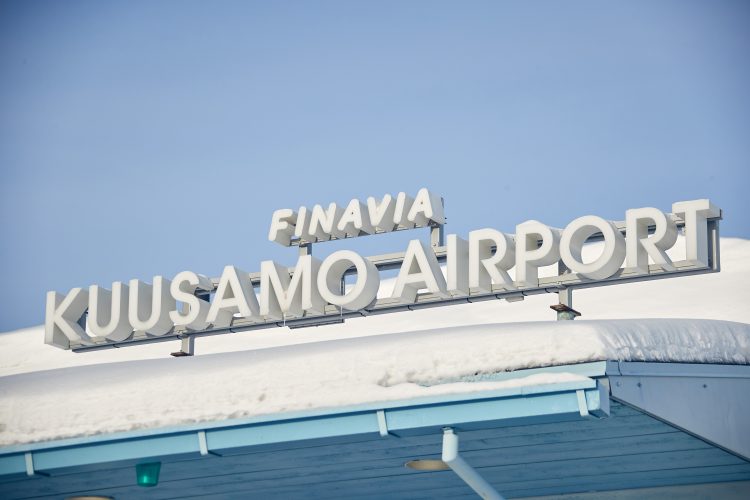 Ddue to repair work, flights will be suspended from 17 July to 15 August, 2023. CREDIT: FINAVIA
The airport company Finavia is set to renew Kuusamo Airport's runway lighting system during the summer and will resurface the apron and taxiway. However, due to repair work, Kuusamo's flights will be on a month-long break from mid-July to mid-August.
Just under two million euros of the total amount of the investment will be used to renew the runway lighting system. Improvements to the lighting system are made with Finavia's climate goals and energy efficiency in mind. The runway lights will be replaced with energy-efficient LED technology. The summer renovation works also include the resurfacing of part of the platform and the entire taxiway.
Flights between Kuusamo and Helsinki are on hiatus between 17 July and 15 August. The terminal is also closed at that time. During the flight break, Rovaniemi, Kemi-Tornio and Oulu airports serve the residents and tourists of the Kuusamo area.
The renovation will employ 10–15 people from the Kuusamo area, and several local companies will participate in its implementation. In addition, Finavia employees from Kuusamo, Oulu and Kajaani airports are involved in the implementation of the project.
Finavia works actively to build air connections and develop the infrastructure and service level of airports to meet the needs and wishes of international passengers.
Kuusamo Airport is part of Finavia's Lapland airports, and there is air traffic there all year round. Especially during the winter season, passenger numbers rise considerably. Thanks to the renovation, Kuusamo Airport is ready for the new winter season.
"By developing the airport's infrastructure, we ensure safe and smooth traffic and can thus support Christmas and winter tourism, which is important for Kuusamo's tourism. We are investing a significant amount in the renovation work at Kuusamo airport, a total of €2.5 million, says Jonna Pietilä, Regional Director of Lapland Airports from Finavia.
"One of our most significant marketing assets is the low emissions of airports. It communicates to tourists about a responsible tourist destination and the work we do for sustainable development. Our next goal is to achieve net zero carbon emissions at four airports in Lapland already this year. Kuusamo airport is one of these four airports." says Jonna Pietilä.