Glasgow Airport records double digit growth in passenger numbers
Posted: 11 December 2014 | Glasgow Airport
Glasgow Airport has recorded its busiest November in seven years after 574,380 passengers travelled through its doors last month, representing an increase of 11.8% compared to the same period last year…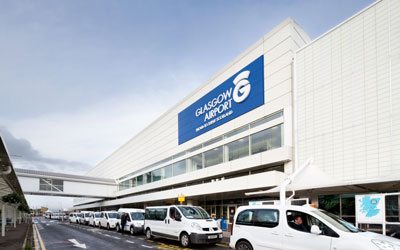 Glasgow Airport has recorded its busiest November in seven years after 574,380 passengers travelled through its doors last month, representing an increase of 11.8% compared to the same period last year.
It was the airport's 22nd consecutive month of growth, with international and domestic traffic growing by 18.3% and 7.7% respectively. Airlines such as United, KLM and Icelandair all added extra capacity and there was strong demand for the new European destinations introduced by Ryanair.
Domestic traffic benefitted from British Airways' decision to add extra capacity on its London City route, as well as the introduction of Ryanair's new London Stansted service.
Amanda McMillan, managing director of Glasgow Airport, said: "November was an exceptionally busy month and it was our success in securing new routes that enabled us to record double digit growth.
"We committed significant investment throughout 2014 in enhancing our facilities and we're currently investing £3 million in extending one of our three piers in order to accommodate the services we have been consistently adding.
"We're now looking forward to what promises to be a busy festive period after which our attention will turn to building on what was a hugely successful 2014 for the airport and Scotland as a whole. With events such as the World Gymnastics Championships, the Davis Cup, the European Judo Championships and the Turner Prize already lined up, 2015 is set to be yet another bumper year for Glasgow."
In November, Lufthansa confirmed it will introduce direct flights to Munich from Glasgow starting in May 2015. Flybe announced it will add capacity on its Belfast City service and the airline also confirmed it will introduce a new double-daily service to Bournemouth starting in March 2015.
Related topics
Related airports
Related people