Virgin Atlantic announces HSBC to join unique partnership in development of low carbon fuel
Posted: 27 October 2014 | Virgin Atlantic
Virgin Atlantic has announced that the UK's largest bank, HSBC, is joining its exciting partnership with LanzaTech in preparation for a world-first flight using a ground-breaking low carbon fuel…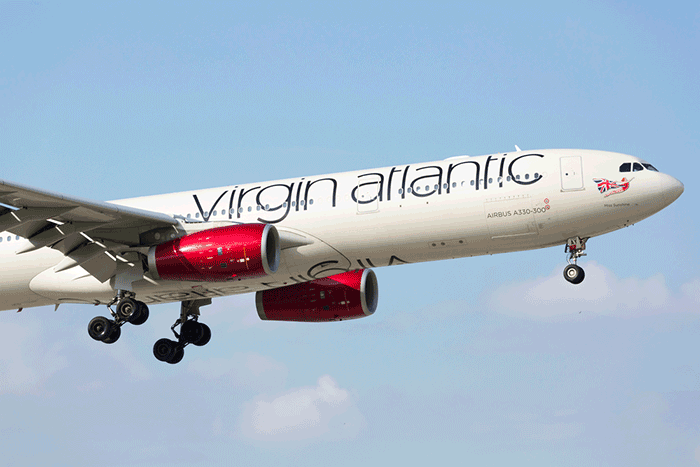 LanzaTech is developing a revolutionary fuel that sees waste gases from industrial steel production being captured, fermented and then chemically converted for use as jet fuel. LanzaTech and Virgin Atlantic have been working together for three years on the fuel's development, but the addition of HSBC's vital support to the partnership, along with Boeing and other technical partners, means a proving flight of the new technology will take place within the next year.
The support of HSBC will allow production of this innovative new fuel to move from sample size to demo scale – and will produce a sufficient amount of fuel to conduct the proving flight. These are vital steps in the process to achieve American Society for Testing and Materials (ASTM) certification of the alcohol to jet production pathway. ASTM certification is a significant step towards commercialisation of LanzaTech's sustainable fuel solution, which is expected to have half the carbon footprint of petroleum jet.
The President of Virgin Atlantic, Sir Richard Branson, said: "Virgin Atlantic was the first commercial airline to demonstrate the potential of a bio-fuel flight back in 2008 and today we are leading the way again as we work towards cleaner, more sustainable air travel.
"With the support of HSBC, we are investing in the long term, sustainable future of air travel and we are excited about the carbon savings that this technology could help us to achieve**, especially when combined with our super fuel efficient new Boeing 787-9 Dreamliners."
LanzaTech estimates that its process can apply to 65 % of the world's steel mills, allowing the fuel to be scaled up for worldwide use. It will be a commercially viable option for airlines as it is a 'drop in' fuel, requiring no modifications to engine or aircraft technology, and will be produced at a cost comparable to conventional jet fuel.
Dr Jennifer Holmgren, Chief Executive of LanzaTech, said:"Together with our partners, we understand the need to have a fully sustainable fuel that is economic and has no impact on water, land or food resources. From mill to wing-LanzaTech's carbon recycling platform challenges the status quo. Today, we recycle glass, paper and metals so why not carbon?"
Simon Martin, Global Head of Sustainability for HSBC, said: "We want to support really innovative projects that accelerate the shift to a low-carbon economy. This partnership reflects our commitment to work with suppliers and customers alike to help address climate change, creating an environment in which businesses can be sustainable in the long term."
Sir Richard was speaking at the launch event of Virgin Atlantic's new Boeing 787-9 Dreamliner, an aircraft which uses over 20 per cent less fuel on a per flight basis than the aircraft it replaces.
The Dreamliner, which will soon make up 40 per cent of Virgin Atlantic's fleet, will join the LanzaTech fuel solution as a major contributor towards the airline's commitment to reduce its carbon footprint by 30 per cent per revenue tonne km between 2007 and 2020.
Related topics
Related airlines
Related people