Abu Dhabi International Airport reports 24.8% increase in traffic for August 2014
Abu Dhabi Airports announced today that passenger traffic at Abu Dhabi International Airport increased by 24.8% in the month of August…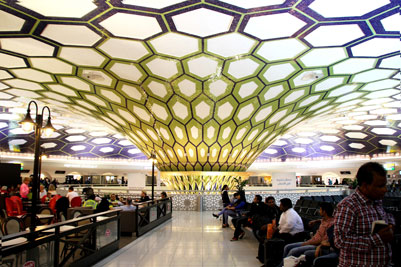 Abu Dhabi Airports announced today that passenger traffic at Abu Dhabi International Airport increased by 24.8% in the month of August. A total of 1,920,934 passengers passed through Abu Dhabi Airport in August 2014, compared with 1,538,632 in the same month of 2013.
Aircraft movement in August 2014 was also on the rise reaching 13,395 movements, representing a 15.4% increase over the 11,608 movements that took place in August 2013. Cargo activity in August 2014 increased to 66,215 tonnes, a 9.9% increase when compared to August 2013.
Commenting on the latest passenger figures, Eng. Ahmad Al Haddabi, Chief Operations Officer at Abu Dhabi Airports, said: "The month of August recorded another double digit growth in passenger numbers for Abu Dhabi International Airport which is due to residents flying back from their vacations in time for the beginning of the school season.  Additionally, Abu Dhabi is increasingly being seen a preferred tourism and business destination as well as one of the fastest growing aviation hubs in the region with access to over 90 destinations around the world.
"We constantly work hard on enhancing our services through various initiatives including the capacity enhancement program which aims to develop the airport's current facilities to withstand  the increasing number of passengers."
In August 2014, the top five routes from Abu Dhabi International Airport were Bangkok, London Heathrow, Doha, Manila, and Bahrain. The top five routes accounted for 15% of all traffic.