Vaisala Webinar: Get the best visibility and weather detection with new forward scatter technology
Join Vaisala's upcoming webinar for an in-depth look at FD70.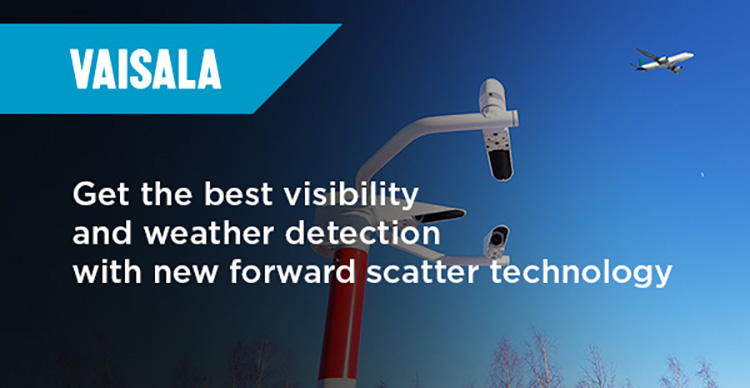 The enhanced Vaisala Forward Scatter Sensor FD70 features exceptional new capabilities that empower airport decision-makers to maintain safe, informed operations by accurately and reliably identifying and reporting on the most challenging visibility and weather conditions. 
FD70 now includes enhanced reporting in sand and dust obscuration as well as freezing rain and drizzle detection to deliver the industry's most accurate and reliable measurements for 100 per cent visibility and present weather information in real time. 
Join our upcoming webinar for an in-depth look at FD70 including: 
•    Key innovations including single-particle analysis, unprecedented accuracy and reliability, comprehensive measurement and data security
•    How FD70 enhances Auto-METAR reporting and provides the best-in-class Runway Visual Range (RVR) measurement 
Who should attend: 
Decision makers in aviation meteorology, ground support staff and anyone interested in weather-related aviation safety. 
If you can't make the live time, register anyway and we will send you a link to the recording. 
REGISTER TO watch this webinar
Related topics
Related organisations