Airport Authority Hong Kong incentivises COVID-19 vaccination among staff
Airport Authority Hong Kong has announced that nearly 90 per cent of its staff have already received the first dose of the COVID-19 vaccination.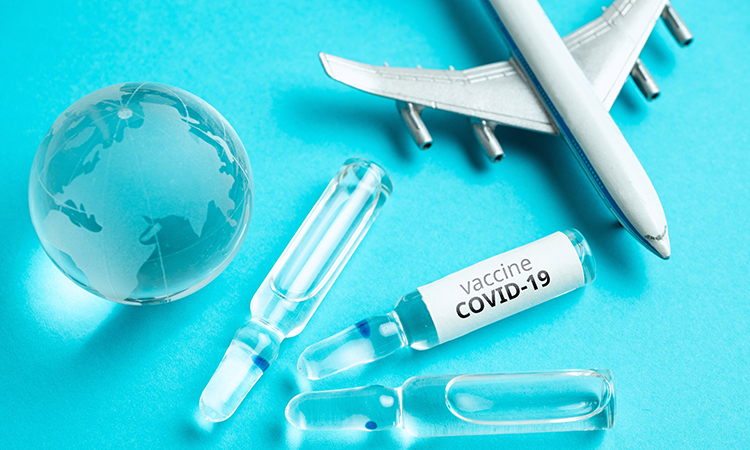 Airport Authority Hong Kong (AAHK) has been working closely with its business partners to encourage vaccination among the entire airport community, including its own staff members.
An initiative the authority has adopted, is providing paid vaccination leave to their own staff, as well as staff of their contractors. The AA has also launched the 'Lucky Draw' campaign, rewarding 10,000 air tickets to airport staff who receive the COVID-19 vaccination, as well as providing health talks and videos discussing the relevant information regarding the COVID-19 vaccination.
As a result, over 90 per cent of the staff of the Aviation Security Company Limited have received the first dose of the COVID-19 vaccine, while all frontline staff who welcome arriving passengers at the Temporary Specimen Collection Centre, operated by Department of Health (DH) at Hong Kong International Airport (HKG), have been fully vaccinated.
Compulsory government testing for staff
Over the past six weeks, the AA have conducted 10 rounds of regular compulsory tests for airport staff, who are subject to the requirements specified in the government's compulsory testing notices. As announced by the government, regular testing for airport staff working at terminal and airport restricted areas will also be conducted, as well as staff members entering the restricted areas must present proof of a full COVID-19 vaccination or a valid negative COVID-19 test result.
COVID-19 measures at the world's gateway
Since the start of the pandemic, HKG has adopted various effective measures to protect both passengers and airport staff against COVID-19. In addition to the established preventive measures and due to the threat posed by the more infectious variants of the virus, the AA requests all local ground staff including: ramp co-ordinators, cabin cleaning staff, engineers or mechanics who work in the cabin, as well as catering staff, are not to enter the cabin if air crew are present. Therefore, to avoid contact ground staff are required to use communication tools or if face-to-face interactions are unpreventable, they must also wear face shields in addition to face masks, and maintain 1.5 metres distance from each other.
A host of measures are also implemented to cabin cleaning and catering staff while they are in work-related areas e.g. offices and changing rooms. It is essential ground staff wear sufficient protective gear when working inside the cabin. Furthermore, any waste, off-loaded items from the cabin and used protective gear must be properly managed and disinfected afterwards.
Importantly, further measures apply to maintaining the segregation between arriving passengers and airport staff such as, separate channels and dining areas in the terminals and banning all escort services for air crew provided by passenger handling agents and local airline staff.
"During the pandemic, the AA and its business partners have maintained normal operations under very challenging operating and business conditions, while complying with different measures on quarantine and infection control at the airport," commented Vivian Cheung, Executive Director, Airport Operations of the AA.
"I would like to extend my gratitude to all business partners and their staff who have been very supportive and spared no efforts on implementing various health and safety measures in order to safeguard the public health of the airport community and passengers at HKG."