Air freight markets make strong start to year
Posted: 4 March 2014 | The International Air Transport Association | No comments yet
The International Air Transport Association released January performance data showing a strong rise in air freight growth compared to a year ago…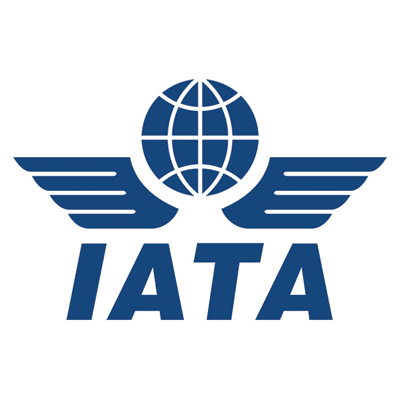 The International Air Transport Association (IATA) released January performance data showing a strong rise in air freight growth compared to a year ago. Global freight tonne kilometers (FTKs) rose 4.5% in January compared to January 2013. This is a significant acceleration on the 2.2% year-on-year growth rate recorded in December, and is well above the 1.4% full-year growth reported for 2013 as compared to 2012.
Growth was solid across all regions, with Middle Eastern carriers growing the fastest (10.7%). European airlines continued to benefit from Europe's recovery from recession, posting 6.0% growth. Carriers based in the Asia-Pacific region, which account for nearly 40% of the global air freight market, reported 3.8% growth. This represents a major improvement over the 1.0% contraction in 2013.
"The improvement in demand is good news. It is a step-up in pace from the mild strengthening that we saw towards the second half of 2013. And in real terms, volumes are similar to the 2010 post-recession peak. But there is also ample reason to be cautious. Protectionist measures are part of the reason for a slower expansion of world trade than we would expect from current levels of industrial production. Companies continue to re-organize supply chains in their efforts to move manufacturing on-shore," said Tony Tyler, IATA's Director General and CEO.
"This positive start to the year will set an upbeat tone for the World Cargo Symposium next week. The key objective for this year must be for cargo airlines, shippers and freight forwarders to seize opportunities to improve the industry's value proposition. They can do this by investing in new quality procedures to improve the efficiency, security and reliability of air freight. The e-Freight program for paperless shipments is essential for that, and the new quality benchmarking process, which we will reveal at next week's symposium, is vital for improving quality across the board," said Tyler
Regional analysis in depth
Asia-Pacific carriers grew by 3.8% compared to January last year. Trade volumes in the region have rebounded as demand from Europe and North America for Asian manufactured goods improves. However, latest indicators show that the Chinese economy could be slowing down, which would impact air cargo in the coming months. In addition, with Chinese New Year falling on 31 January, there may be some impact on February volumes. Capacity grew considerably faster than demand, at 9.7%.
European airlines , responsible for 22.5% of air freight, continued the momentum established in the second half of 2013, recording a 6.0% rise in FTKs compared to the previous January. Surveys of business activity in the Eurozone show the strongest rate of increase in two-and-a-half years. If these feed through into trade volume growth, then it should be positive for European air cargo in the coming months. Capacity was up just 3.8%, leading to a strengthening in the load factor to 45.6%.
North American airlines reported the weakest rise in volumes, just 0.7%, reflecting subdued January business activity. However, the underlying trend of manufacturing in the US is positive, which should lead to an increase in exports. Capacity fell 0.9%.
Middle Eastern carriers once again grew the fastest, by 10.7% year-on-year. Volumes grew on the back of the growth in Europe and other regions. In addition, carriers in the region continue to expand their networks and capacity. Capacity growth, though, remained broadly in line with demand, increasing 11.5%.
Latin American carriers recorded solid growth of 6.8% compared to January last year, a welcome improvement after the slow growth of 2.4% in 2013. Expected growth in trade volumes should underpin further cargo expansion. But, weakness in Brazil, Latin America's largest economy, could dampen the growth potential in the region. Capacity fell 0.6%.
African airlines also grew ahead of the average trend in 2013, reporting a 4.1% rise in FTKs compared to a year ago. With signs of growth slowing in South Africa and other major regional economies, freight growth could still be sluggish over the next few months. Capacity grew almost in line with demand, expanding 3.9% compared to January 2013.
View January Air Freight Results (pdf)
Related organisations
Related people