New government directors at NATS
Transport Secretary Patrick McLoughlin has announced two new appointments to the board of NATS, the UK's leading air traffic management provider…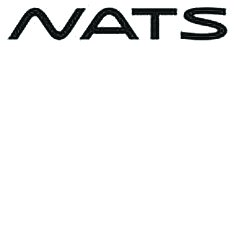 Richard Keys and Iain McNicoll appointed to board of National Air Traffic Services.
Transport Secretary Patrick McLoughlin has today (30 August 2013) announced two new appointments to the board of National Air Traffic Services (NATS), the UK's leading air traffic management provider.
Richard Keys and Iain McNicoll CB CBE have been appointed as non-executive partnership directors on the board of NATS. Baroness Brenda Dean of Thornton-le-Fylde has also been reappointed to the same role.
Mr McLoughlin said:
"To have secured such high quality and experienced individuals for the NATS board is excellent news.
"Iain McNicoll was previously Air Marshal and Deputy Commander-in-Chief Operations in the Royal Air Force and his technical expertise will be invaluable to the company. Richard Keys will bring extensive commercial and financial experience to the board. And Brenda Dean, who has been reappointed, has a strong background in industrial relations. I know that all three appointments will be extremely beneficial to the business.
"I would also like to record my appreciation for the commitment and professionalism of Sigurd Reinton and Andrew White, who are retiring as Partnership Directors. Mr Reinton and Mr White have served for six and seven years respectively, and both have made significant contributions to NATS in their time as partnership directors."
Mr Reinton and Mr White's appointments ends on 31st August 2013.
Richard Keys' and Iain McNicoll's appointments will be effective from 1st September 2013 and are for a period of three years. Baroness Dean's two-year reappointment will come to an end on 25th July 2015.