Major runway resurfacing works start at Wellington Airport
The runway work at Wellington was deemed essential as is needed to ensure the on-going safety and efficiency of the airport's operations.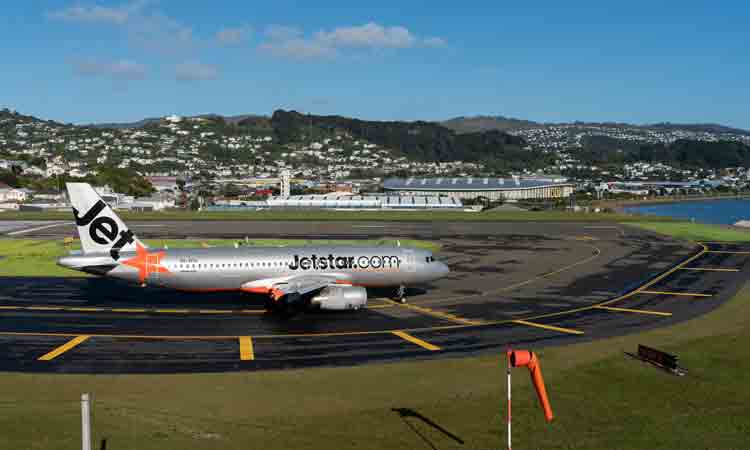 Although most capital projects are on hold due to COVID-19, Wellington Airport has started major work on its runway.
This resurfacing work is required approximately every 10-12 years when the runway's asphalt surface reaches the end of its design life.
Nick Petkov, Head of Airfield Development and Delivery at Wellington Airport, said: "The resurfacing work was originally scheduled for the 2021/2022 summer. However, due to the absence of late-night international flights resulting from COVID-19, we are taking the opportunity to bring this work forward by a number of months. Doing this gives us a longer overnight working window, enabling us to complete the work more efficiently, in approximately four months rather than six, subject to weather. Fewer disruptions to the work will also enable us to efficiently deliver a higher quality product at a reduced cost, with fewer noise disruptions to our local community".
There are two main parts to the project: Milling and paving to replace the runway surface, between September and December 2020, and grooving of the surface to improve the water run-off and traction, between December and February 2021.
In total, approximately 35,000 tonnes of asphalt will be removed and replaced on the runway. The old runway asphalt will be recycled and used on other roading projects around the capital; diverting thousands of tonnes of asphalt from going to landfill and reducing the need to quarry for virgin aggregates.
As part of its preparations, the project team has received expert advice from acoustic engineers on how to keep construction noise to a minimum. It has also engaged the Air Noise Management Committee, which includes residential representatives and Wellington City Council.
As a result, the following steps are being taken to ensure noise and disruption is kept to a minimum:
Staging works to reduce the duration of noisy work within night curfew hours
Ensuring all vehicles use non-tonal reversing beepers
Using noise barriers and acoustic curtains where practical (mandatory for grooving)
Ensuring all equipment meets modern specifications, including use of non-vibrating compactors, oscillating rollers and loading dampeners
Manufacturing asphalt off-site
Managing traffic, including staggered haulage routes, and stockpiling of material on site to enable fewer night-time truck movements
Ensuring all staff on site receive training on practices to avoid unnecessary noise during the work
Direct communications and regular website updates to ensure local residents know what to expect and when.