Tampa Airport's airfield safety project remains a priority
While there is a lot of emphasis on terminal safety due to COVID-19, airfield safety remains a key focus at Tampa International Airport.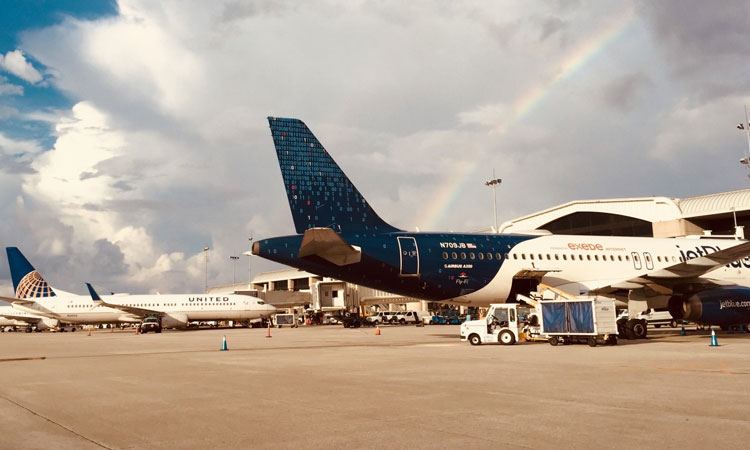 Tampa International Airport's airfield project – the Airside Apron Service Road – will begin to take shape during June 2020.
The project is being described as one of the biggest airfield safety initiatives adopted in recent years.
The new road will establish designated traffic lanes for ground service equipment around the airside areas, and leading to and from the baggage tunnel.
Brian Washburn, Tampa's Senior Manager of Operations, said the new roadway will improve airfield safety in many ways.
"The new roadway creates a vehicular network system for ground service equipment, maintaining a safe distance from both aircraft parked at the gates and on the adjacent taxi lanes and taxiways. By creating a designated pathway, it helps to reduce the chances of debris, known as FOD, from becoming scattered around the apron," continued Washburn.
The roadway will also allow the Airport Police Department and Operations to better monitor vehicles speeding on the airfield.
"The speed limit on the apron is 15mph and that can be a problem to enforce with so many vehicles travelling across it. By adding more traffic control, we can better use our resources to monitor these areas and make sure that everyone is adhering to the rules," concluded Washburn.
No new construction is required, however establishing the apron roadway system requires the application of precise markings in the non-movement area. The airport received plans for the first phase of the project from consultant RS&H, which TPA's Maintenance Department will begin implementing soon. The entire project is scheduled to be completed later in 2020.
Related topics
Related airports
Related people