Brisbane Airport begins flight checks on new runway
The flight checks, undertaken on the afternoon of the 23 May 2020, are in preparation for the opening of Brisbane Airport's new runway on 12 July 2020.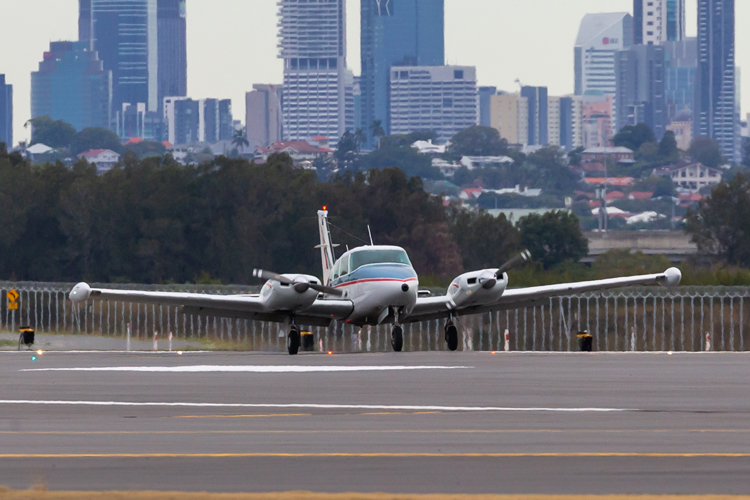 Credit: Brisbane Airport
Brisbane Airport Corporation (BAC) has announced that, in collaboration with Airservices Australia, two flight checks have been conducted on Brisbane Airport's (BNE) new runway.
The Airservices' flight check tested the approaches to the runway from the north and south without touching down.
BAC's flight check included the first 'touch and go' on the new runway, undertaken by a small turbo prop aircraft. The first official passenger jet landing and departure will take place upon the opening of the runway on 12 July 2020. Prior to the flight check, BNE's airside operations will complete a runway serviceability inspection.
Project Director, Paul Coughlan, said that the flight check aims to test the lighting systems that provide critical guidance to aircraft approaching and landing at the airport, including the precision approach path indicator (PAPI) and runway lighting.
Coughlan explained: "It is just over seven weeks until the new runway becomes operational and, while the runway itself is constructed and ready to go, we are still working hard to ensure all of supporting systems and navigational aids are working exactly as they should. Another significant milestone was achieved, with the introduction of airspace changes and new flight paths. Brisbane residents may notice some changes overhead with these new flight paths coming into effect in preparation for the opening of the Brisbane's new runway."
These flights are part of several test flights which have been conducted since March 2020 and form part of the wider Operational Readiness and Testing (ORAT) programme for the new runway, which also included a recent multi-agency emergency exercise, the decommissioning of Runway 14/32 and the implementation of Stop Bars.