New flight paths for Brisbane Airport's new runway to begin operation
With the publication of the new airspace and the practical completion of construction, Brisbane Airport is officially ready for the new runway to operate.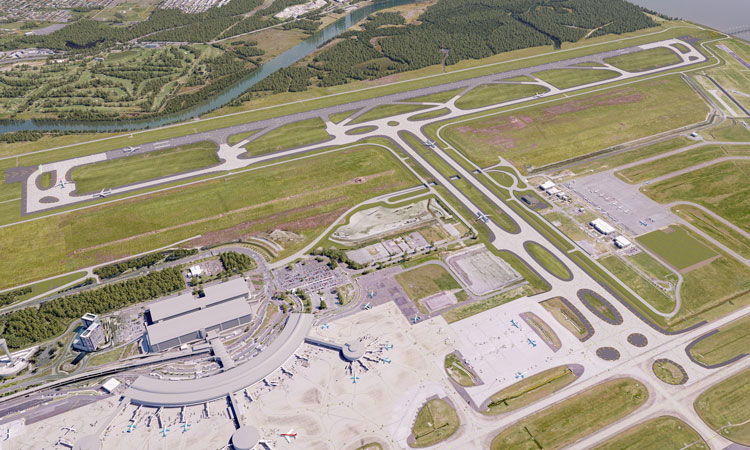 New flight paths are scheduled to come into effect in preparation for the opening of the new runway at Brisbane Airport: The last significant milestone of the $1.1 billion project.
This process means airspace changes are installed into aircraft navigation systems and air traffic control systems so aircraft, pilots and controllers are ready to use the new flight paths and runway.
The time between the implementation of the new paths (21 May 2020) and the opening of the runway (12 July 2020) is known as the 'interim operating' period. During this time, interim flight paths, which ensure aircraft using the new flight paths can still use the current runway, will be used.
Gert-Jan de Graaff, Brisbane Airport Corporation (BAC) Chief Executive Officer, said: "Community members may notice some minor changes to where some aircraft fly but, during the interim operating period, as the new runway is not yet open, all aircraft will still be arriving and departing from the current runway.
"This means that around 70 per cent of flight path changes are in place now, with the remainder to come into effect from 12 July 2020 when we can operate from both runways."
Arrivals and departures to the south and east will use the new paths to the current runway. While arrivals and departures to the north and west will use interim flight paths to and from the current runway during the interim operating period. Once the new runway is open, arrivals and departures to the north and west will switch to the new runway.
Once the new runway is operational, aircraft will be directed to depart over the bay at night. There will also be no overnight flights using the new runway arriving or departing over the city, reducing the noise impact for residents.
"Even with the current greatly reduced number of aircraft in our skies due to COVID-19, we remain very conscious of our community's interests and the potential noise impact of the new flight paths," de Graaff continued.
"We encourage every Brisbane resident to visit our Flight Path Tool, available on Brisbane Airport's website, which allows you to search any address to find out specific information in relation to these interim operations and the new flight paths."