NATS and Mitsubishi Research Institute target ATM projects in Japan
NATS has signed a MoU with the Mitsubishi Research Institute, Japan…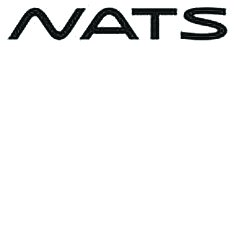 NATS, the UK based global provider of air traffic services, has today signed a Memorandum of Understanding (MoU) with the Mitsubishi Research Institute (MRI), Japan.
The MoU will see NATS and MRI explore opportunities for collaboration on various Air Traffic Management (ATM) projects. These are likely to include Air Traffic Flow Management in Japan and the Asia Pacific region; and increasing capacity and optimisation of ground operations at a number of airports.
Richard Deakin, NATS Chief Executive Officer, and Etsuo Isobe, MRI Management Executive Officer, signed the agreement at a ceremony held on Monday 4 February at the British Embassy, Tokyo.
The event was hosted by Tim Hitchens, British Ambassador to Japan.
Mr Hitchens said: "Civil aerospace is a sector that the UK Government attaches a great deal of importance to. It is a real pleasure to see that NATS and MRI have now signed a Memorandum of Understanding to enable them to work together in providing the latest, modern flight management services to airport projects both in Japan and overseas.
"We hope that the signing of this memorandum will lead to a strong partnership between NATS and MRI and we wish them every success for the future expansion of their business."
Mr Deakin commented: "This is a fantastic opportunity to continue our growth in the Far East, and the MRI is an ideal partner. NATS' world-class knowledge and expertise in air traffic management, combined with MRI's knowledge of the Japanese and Asian markets is an exciting proposition and I look forward to the results."
Mr Isobe added: "I believe that a partnership with NATS is a perfect fit for MRI. It will help consolidate our domestic competitiveness, while a fusion of NATS' and MRI's knowledge and expertise will support further development in the wider Asia-Pacific region. This will be a wonderful partnership."
MRI has a wide ranging ATM strategy that encompasses both long and short term projects in Japan. These include demand forecasting and air traffic control optimisation – areas where NATS has a proven record of success elsewhere in the world.
This memorandum builds upon a period of rapid international growth for NATS, which is now working in 30 countries across six continents.
Over the past two years NATS has helped redesign the airspace in Singapore and Hong Kong, boosted airspace capacity in Qatar and secured the Aena air traffic control tower contract in Spain.
At the same time NATS continues to provide services at the UK's 15 leading airports and last year handled 2.2 million flights through UK airspace.
Related organisations
Related people