NATS awards Lockheed Martin seven-year contract extension
NATS has awarded Lockheed Martin UK a seven-year contract extension to continue supporting the ATM systems…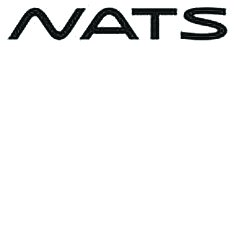 NATS, the UK's leading air traffic control company, has awarded Lockheed Martin UK a seven-year contract extension to continue supporting the air traffic management systems based at Swanwick and Prestwick. Under this contract Lockheed Martin will also support the NATS flight data processing system.
Lockheed Martin's work with NATS embraces a wide range of services including systems architecture, systems engineering, software development, systems integration and laboratory support.
Under the extension, Lockheed Martin Information Systems and Global Solutions will continue to provide domain experts across all aspects of engineering and programme management. The work will sustain approximately 150 jobs annually in Whiteley, Hampshire.
Martin Rolfe, NATS Managing Director Operations, said: "Lockheed Martin plays an integral role at NATS. Our controllers are looking after aircraft in some of the busiest and most complex airspace anywhere in the world, so they need systems they can rely on. Over the years, we have built a very close relationship and I am delighted to see this continue."
In the last financial year, NATS controllers guided 2.2 million flights over the UK and northern Atlantic.
Both organisations were among the first to achieve certification against the BS11000 collaborative working standard and are active participants on the foundation board of the Institute for Collaborative Working.
"We enjoy a truly collaborative relationship with NATS and strive for continuous improvement in our work. Extending the agreement demonstrates the strength of the NATS-Lockheed Martin partnership to deliver on time and within budget the most advanced air traffic control solutions. My team is incredibly proud to support NATS," said Mark Cooper, managing director of Lockheed Martin UK Information Systems and Global Solutions Civil.
"The agreement is also another important step in the growth of Lockheed Martin UK and underlines the valuable work that we carry out supporting key elements of the national infrastructure."
With more than 50 years of experience, Lockheed Martin is a world leader in air traffic management. Today, Lockheed Martin-built systems manage more than 60 percent of the world's air traffic.
Related organisations
Related people