NATS CEO Deakin: "New runways will only work with new airspace to support them"
The importance of airspace, the invisible infrastructure that underpins UK aviation…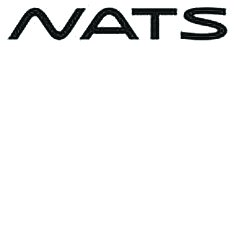 The importance of airspace, the invisible infrastructure that underpins UK aviation, was emphasised today by Richard Deakin, NATS Chief Executive Officer, as he gave evidence to the Transport Select Committee Inquiry on Aviation Strategy.
Mr Deakin said that the function of airspace was too often overlooked in the debate around future airport capacity in the south east of England, telling MPs that "airports only work with efficient airspace to support them."
Delays to aircraft attributable to NATS so far this year have averaged just 1.6 seconds despite it handling more than 22 per cent of European air traffic. The average air traffic delay across the whole of Europe is almost 33 seconds.
The south east of England is one of the busiest and most complex areas of airspace anywhere in the world, accommodating flight paths for the five major London airports, and a number of smaller airports, within a very small geographic area.
Mr Deakin said: "Changing any of those routes has a consequential impact on others. Adding one, two or even four runways, and certainly a brand new airport, would have implications for the flight paths serving other airports in the region and inevitably require major airspace redesign."
It was also Mr Deakin's view that a 4-runway airport in the Thames estuary could not co-exist with Heathrow and London City as they operate today; from a cost and complexity of change perspective addressing existing infrastructure constraints would be preferable to building an entirely new airport.
Mr Deakin added: "It is already a challenge to support current, let alone future demand growth, and airspace is just as constrained as the infrastructure on the ground." He added that NATS has offered to support Sir Howard Davies' Airports Commission in the New Year as they consider different airport proposals.
Airspace may be invisible, but it is structured in a very detailed way to ensure aircraft fly through it safely, efficiently and with as little fuel burn and associated CO2 emissions as possible. NATS' air traffic controllers are responsible for ensuring that minimum distances between aircraft, both vertical and horizontal, are maintained.
Related organisations
Related people