Kempegowda Airport to acquire Disabled Aircraft Recovery Equipment
DARE equipment will help to reduce the impact of disabled aircraft blocking the runways and, as a result, reduce flight delays.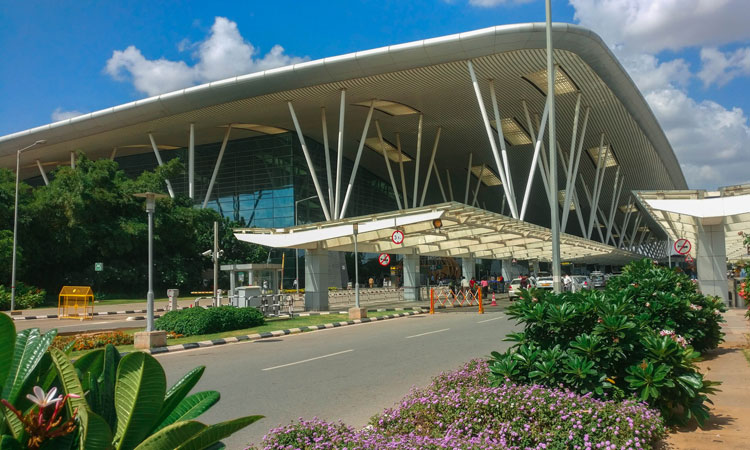 Kempegowda International Airport (BLR) is set to benefit from the acquisition of Disabled Aircraft Recovery Equipment (DARE), following an agreement between Bangalore International Airport Ltd. (BIAL) and KUNZ GmbH for the manufacture, supply, commission and maintenance of the specialised equipment.
The implementation of DARE at the airport hopes to enhance operational capabilities and reduce downtime during runway emergencies. It will also mean that KIAB is the first airport in the country that has the capability to recover up to Code F-categorised disabled aircraft – allowing for operations to resume at a faster pace during aircraft incidents on the airport's runways.
The agreement additionally outlined that the two companies would collaborate on the establishment of a training centre dedicated to aircraft recovery, which will develop and expand the skill set of aviation employees in India. 
Chief Operating Officer at Bangalore International Airport Ltd., Thomas Hoff Andersson, said: "The acquisition of this equipment boosts BLR Airport's operational capability during runway emergencies. At a time when the aviation industry in India is growing at an unprecedented rate, this equipment will ensure that the impact to operations is minimal, if there is an incident on the runway. We are delighted to partner with KUNZ GmbH for the supply for this equipment and set up a training centre that will benefit the aviation community."
Disabled aircraft blocking the runway has the potential to completely cripple airport operations. This can result in flight delays, diversions and loss of revenue for both airport operators and airlines. Effective and efficient recovery capabilities can ensure that operations, business continuity and organisational resilience remains unaffected.