Quito International Airport begins terminal expansion
The airport operator, Corporación Quiport, invests $60 million into expanding the passenger terminal and apron from 2019 to 2020.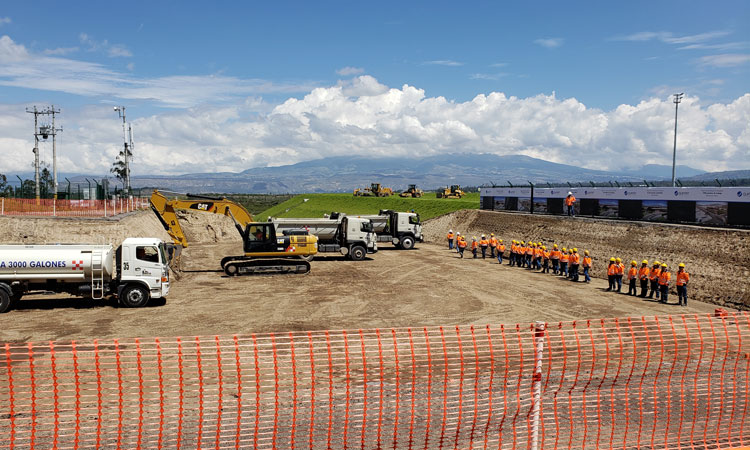 Copyright: Corporación Quiport
With an investment of $60 million, Corporación Quiport has begun work to expand the passenger terminal and apron of Quito International Airport.
With the aim of completing in 2020, a total of 16,000m2  of terminal space will be expanded and renovated, aiming to improve the travel experience for passengers, and the passenger apron will increase by approximately 24,000m2, providing space for two extra parking positions for aircraft.
Construction work began in mid November 2019 and is part of the airport's development masterplan. The plan was approved by the Municipality of Quito, who collaborated with the Civil Aviation Authority and the Ministry of Transport and Public Works. 
President and CEO of Corporación Quiport, Andrew O'Brian, said: "All of the actions executed by Quiport are focused on the economic, social and tourism development of Quito and the country. All of this will help to achieve the wow factor we want for our passengers and users."
O'Brian continued, placing emphasis on the fact that the 13-month construction process is predicted to create approximately 2,700 direct, indirect and induced jobs.
The design, materials and colours to be used within the passenger area have been chosen in order to create a greater sense of belonging with the city. Check in, immigration, security screening at departures and arrivals, the baggage claim hall and customs will all be expanded to provide passengers with greater comfort and efficiency. Other improvements will include free Wi-Fi, installation of power outlets, a new children's play area and additions of leading retail stores and restaurants.