Immigration hall expansion at East Midlands Airport begins
The expansion will result in a doubling of size for the immigration hall, and is intended to be ready ahead of 2020's summer season.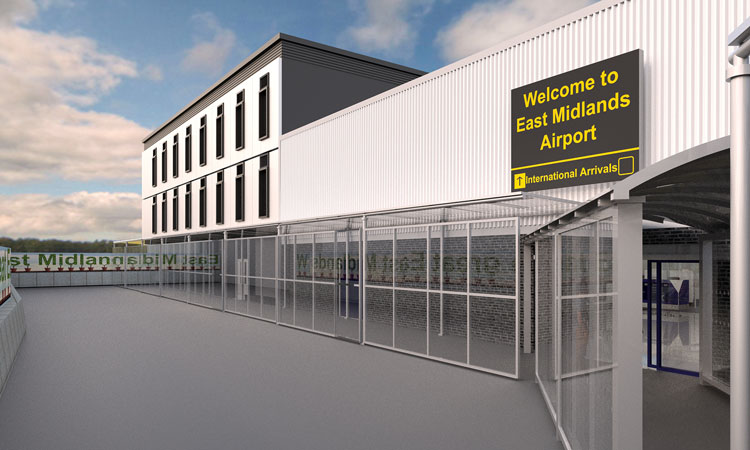 Copyright: East Midlands Airport
Construction work on the expansion of East Midlands Airport's immigration hall has begun, with the extended facility expected to be reopened ahead of the summer season in 2020.
Two thirds of East Midlands Airport's passengers visit the airport between April and October, and so the quieter winter months have been deemed the best time for construction to occur.
The expansion will increase the size of the space by twice the amount of the current hall, and will aim to improve the arrivals experience of returning travellers and visitors to the region. New facilities will be built and the developments will 'future-proof' this particular section of the terminal in order to accommodate future passenger growth. Additional renovations to the immigration expansion include parts of the exterior of the check-in hall being re-clad in order to make the building look fresher and cleaner.
East Midlands Airport's Assets Director, Geoff Moss, said: "We are delighted that work is now underway to build an extension to the immigration hall. This much-needed improvement will be welcomed by the 4.9 million passengers who pass through it each year. Not only will the arrivals experience be better for passengers, but the new building will also smarten up the airport estate."