Heathrow reveals state-of-the-art centralised tracking system
The technology will enable a network of offsite construction centres to work in unison, tracking millions of components that make up the expanded airport.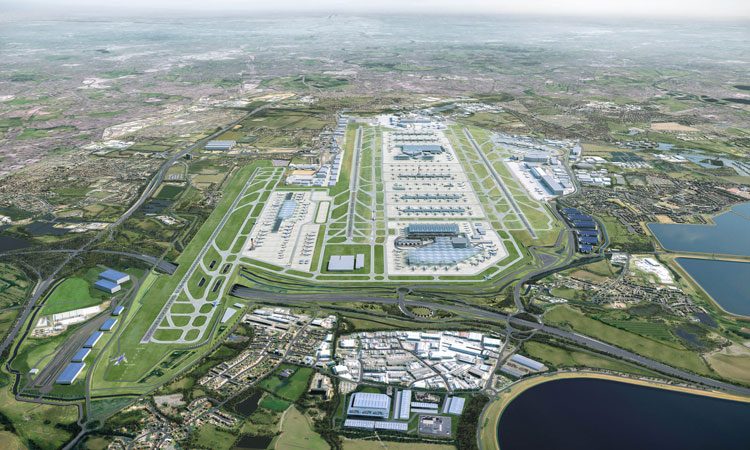 Heathrow Airport has revealed plans for a cutting-edge centralised tracking system that will serve as a nerve-centre during expansion.
The unveiling comes as the airport prepares to select its final four Logistics Hubs. The new technology will enable a network of separate offsite construction centres to work in unison throughout the project; tracking and monitoring millions of component parts within the expanded airport. It will provide updates to the construction sites; keeping the complex expansion project moving without delay. 
When constructing Terminal 2, parts of the new building were assembled in Northern Ireland before being transported to Heathrow. This approach allowed for multiple tasks to be completed simultaneously in different locations, reducing the amount of time and money spent on construction. As part of the expansion, Heathrow will utilise a similar approach but on a much larger scale – the new technology will help to track the movements of each piece and process, keeping all sites aware of each other's progress.
Executive Director of Heathrow Expansion, Emma Gilthorpe, said: "Expansion secured the overwhelming support of MPs across the country because it was clear that the project would deliver for every region in the UK. This announcement sees two exciting opportunities coming together, as we green light a ground-breaking solution from an innovation partner with the final step in our search for Expansion Logistics Hubs. The expansion project can benefit communities and businesses way beyond West London, so it's great to see more partners joining us in our relentless search for opportunities to unlock value across the UK as we deliver this once in a generation project."
As part of the Heathrow Innovation Partners project, the concept was successfully pitched by Siemens Digital Logistics, who will see its idea become integral to the airport's offsite strategy – potentially transforming the way major infrastructure is delivered in the UK.