UK government takes action to detect and disrupt the misuse of drones
The new Counter-Drone Strategy aims to harness the benefits of drone technology by protecting the public from malicious or criminal use.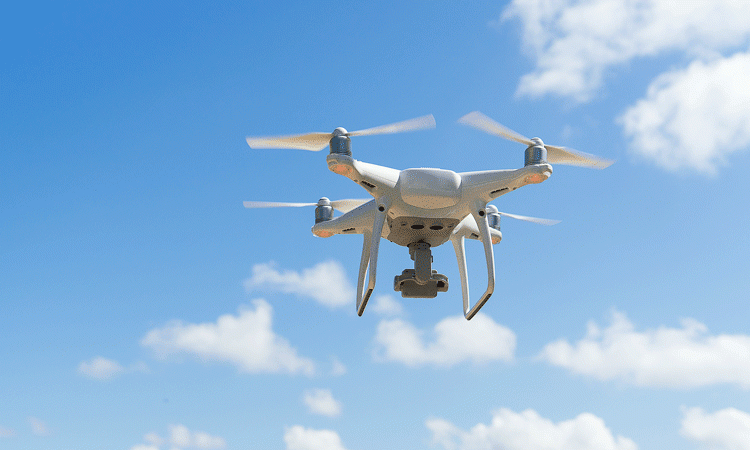 The UK government has announced it will develop a new mobile counter-drone unit to be deployed to drone-related incidents and major events across the UK, as part of the Counter-Drone Strategy launched by Security Minister Brandon Lewis.
The strategy will ensure individuals, businesses and emergency services in the UK can continue to harness the economic and social benefits of drones, while minimising misuse and disruption.
It includes plans to establish international design standards for manufacturers to enable safety features to be designed in from the start. This will be enabled by input from a new industry action group to encourage collaboration with government, drive progress and stay ahead of malicious drone users.
A new mobile counter-drone unit will be created, containing detection and disruption equipment, which can be deployed by police and other emergency responders to protect major events and respond to drone incidents across the UK.
Security Minister Brandon Lewis said: "This government is proud of the UK's burgeoning drone industry and we will do all that we can to ensure that the UK firmly establishes itself as a world leader in this industry. But to ensure the drone industry can thrive in this country we must be able to crack down effectively on those who would use drones to cause harm or disruption."
"There is no silver bullet to help protect our infrastructure and our citizens from malicious or careless drone use. That's why this strategy outlines a broad range of work to ensure we can effectively tackle the threat."
The use of unmanned aircraft has grown significantly in recent years and the industry is expected to contribute an extra £42 billion to the UK economy by 2030, with more than 76,000 commercial and public sector drones expected to be in use by this date.
Transport Minister Baroness Vere said: "Unmanned aircraft, including drones, could transform how we move people and goods, boost our economy and even save lives. Unfortunately, they can be, and have been, used recklessly at airports and in our skies.
"The UK has been at the forefront in tackling the malicious use of unmanned aircraft. This strategy, alongside existing and planned legislation, will let us tap into the benefits of this technology while helping keep people safe both in the air and on the ground."