Hyderabad International Airport begins body scanner trials
The three-month trial will test the body scanner on a voluntary basis before the successful completion of the trial period sees more scanners installed throughout the terminal.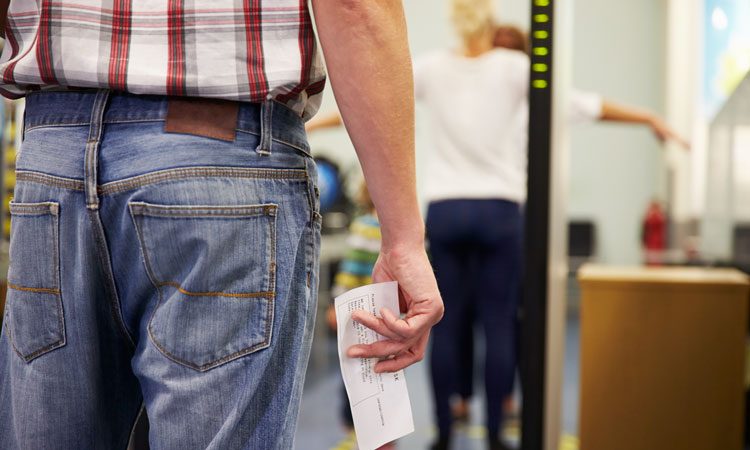 In order to comply with a directive provided by the Bureau of Civil Aviation Security (BCAS), Hyderabad International Airport has begun body scanner trials. The three-month long trial will work on a voluntary basis for passengers at the Domestic Departures Terminal, ending in early January 2020.
The trial currently consists of only one scanner, placed at the Express Security Check Lane, located near Departure Gate 3 at the airport. Once the trials have been successfully completed in January 2020 and subsequent regulations have been approved, more body scanners will be fitted across the terminal for security checks.
The scanners operate on a SAFE Radio Wave Security System – an image-free scanning technique – and is subsequently entirely harmless. The scanners also pose no threat of privacy infringement.
Though the trials are voluntary, Hyderabad International Airport report to have received positive reviews from passengers.
The majority of airports in Europe and the U.S. already use body scanners as part of their security checks, and a selection of other airports within India have also begun to initiate trials within their own airports. During 2019, TSA unveiled a new checkpoint at the Las Vegas McCarran International Airport – the first-of-its-kind scanner was destined to increase the level of security offered at Las Vegas' airport, whilst actively decreasing queuing times. Data collected from these demonstrations was intended to help develop requirements for future innovative capabilities that will enhance TSA's security effectiveness and improve the passenger experience. TSA screened the first passengers through the Innovation Checkpoint in early June 2019 and subsequently has continued to install additional equipment and add new features.