Gatwick to undertake new runway options work
A new runway at Gatwick has advantages over expansion at Heathrow and Stansted, and the building of an Estuary airport…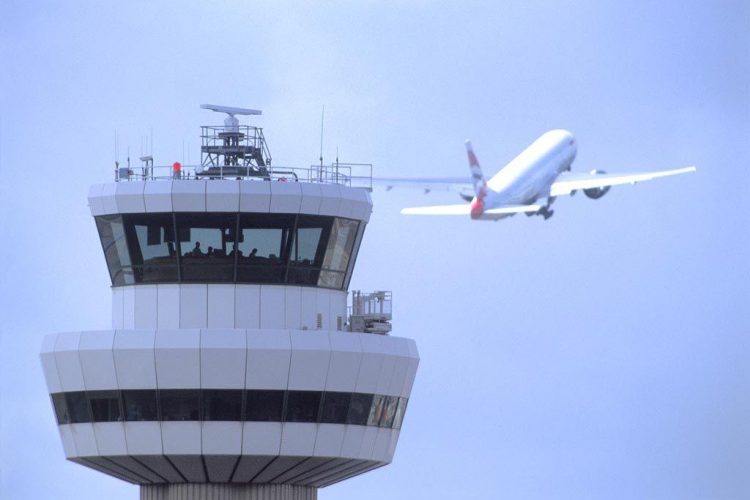 Gatwick Control Tower and aircraft
Gatwick Airport Limited is beginning detailed work on the options for a new runway which will be submitted to the Independent Commission on Aviation Connectivity, chaired by Sir Howard Davies.
Their submission will be consistent with Gatwick's commitment to the 1979 legal agreement with West Sussex County Council. That agreement prohibits Gatwick from constructing a new runway before 2019.
Since the change of ownership in 2009, Gatwick has continued to safeguard the land that would be required for a new runway. In July 2012, Gatwick published its new Masterplan which outlined the detailed vision for the airport up to 2020. It also discussed the longer-term options for the airport including a scenario for a new runway.
The work programme will now look in detail at the implications of a new runway and will cover all issues which Gatwick anticipates will be relevant to the Commission and the eventual policy decision by the Government on airport expansion. It will evaluate various runway options and assess key requirements, including environmental, surface access and economic impacts. Relevant environmental issues will include noise and air quality impacts on local communities.
Gatwick believes that the additional capacity, flexibility and resilience that could be provided by a new runway at Gatwick would help to ensure that London's airports provide the South East and the UK with the connectivity they need.
At least for the rest of this decade, London's airports will be relying on their existing physical capacity. Gatwick's work, and subsequent submission to the Commission, will include a detailed evaluation of how Gatwick's existing single runway capacity can be maximised to contribute to the short-term capacity needs for London and the UK.
Stewart Wingate, Chief Executive of Gatwick Airport Limited, said: "Over the last three years we have transformed the airport, invested around £650 million and have a strong track record for delivering key routes to growth markets. However, we must now look to the future when Gatwick will become full and outline its long-term role in ensuring London has an efficient and resilient airport system that creates the crucial connectivity London and the UK needs.
"I believe a new runway at Gatwick could be affordable, practical and give passengers a greater choice of routes to key markets. A new runway will allow Gatwick to compete and grow, increasing the choice available to passengers today. We have the space, capability and access to financial resources.
"There are clear practical advantages of a new runway at Gatwick. When compared with a third runway at Heathrow, we would have a significantly lower environmental impact whilst adding significantly more capacity. Stansted is half empty today, we already have much better surface transport links and feel our business case will be much stronger. As for the Estuary airport concepts, there are major questions on affordability, environmental issues and whether they are deliverable.
"The process of evaluating the runway options will be complex. I am committed to undertaking a comprehensive and in-depth assessment that considers not only the economic benefits but also the environmental impacts. We will be consulting with our key stakeholders throughout the process."